Domestic Violence Attorneys
Glendale-Whitefish Bay office near Bayshore Mall
Violence-related crimes in Glendale, Wisconsin, could include burglary, armed robbery, dangerous use of a weapon and other crimes. First-degree reckless injury, under Wis. Stat. 940.23, is a Class D felony with penalties that could reach a $100,000 fine and/or up to 25 years in prison.
Tom Grieve
OWI & Criminal Defense Attorney
Criminal penalties for domestic violence in Glendale & Whitefish Bay
Domestic violence is an enhancer under Wisconsin law that can result in extra penalties and lifelong consequences if you are not careful. The charges that most commonly accompany a domestic violence enhancer are disorderly conduct, battery, criminal damage to property, and/or strangulation. It is important to note that prosecutors use these enhancers very frequently, and they can be life-altering.
Disorderly conduct is a class B misdemeanor with penalties of up to 90 days jail and a $1000 fine. A misdemeanor battery charge comes with a maximum possible penalty of 9 months in jail and a fine of $10000. The domestic violence enhancer in either situation adds a financial penalty. How long does disorderly conduct stay on record in Wisconsin?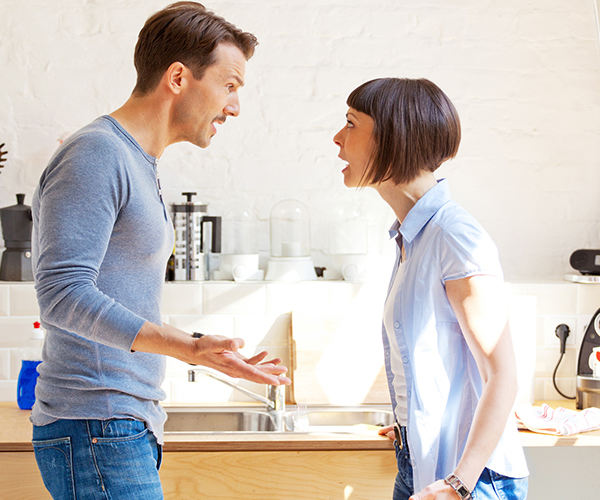 Domestic Violence in Wisconsin
How is domestic violence defined in Whitefish Bay and other Northshore Milwaukee neighborhoods?
In Whitefish Bay and the rest of Wisconsin, domestic violence is defined by two separate things: domestic and violence. For a case to classify as domestic, the person on the receiving end of your conduct has to be a person you have resided with, share a child with, are married to, or used to be married to. Violence is any unwanted physical contact or a threat of violence, threats, perceived threats, or personal property damage. This is worded slightly different from the federal definition, which Wisconsin uses for your right to possess a firearm if you are convicted of a domestic violence offense.
If Wisconsin can show that the facts in your case are either use of force or threat of use of force against someone that you have a domestic relationship with, you can lose your right to possess a firearm for the rest of your life, just like if you were convicted of a felony. Make sure that you have an attorney who knows what would need to be established and ways to prevent this lifetime firearm ban.
When police respond to what they believe is a domestic violence situation in Glendale, and other areas in the North Shore of Milwaukee, they are required to take someone into custody, and that is whoever they believe the primary aggressor to be. They have to look at who they believe is likely going to continue to be violence, whether an injury took place, and whether there is a known abuser in the relationship.
Once someone is arrested, the police ask the other party if they want to enforce a 72-hour no-contact provision. Be mindful that police may try to convince you to enforce it and this can have an effect on the criminal case if charges are issued. For example, if you are charged with a domestic violence case and your significant other has asked the 72-hour no-contact provision be enforced, the prosecutor in your criminal case may ask for no contact throughout the duration of the case based on that 72-hour request. If the victim does not want the 72 hours no-contact to take place, they have to sign a waiver with the police.
If you violate the 72 hours no-contact order, you can face another criminal charge for that violation. This is a class A misdemeanor, with maximum penalties of 9 months' jail and a $10,000 fine.
Another very common outcome after a domestic incident is a restraining order being filed as a civil offense. Violation of that restraining order is also a criminal offense. A restraining order is put in motion by one party filing a request for a temporary restraining order alleging that they are either being harassed, or they are a victim of domestic abuse and therefore do not want contact. Once this is signed by a court official, there has to be an injunction hearing within two weeks to determine if a restraining order is appropriate for a longer period of time.
How long does a domestic violence charge stay on your record?
Even if a criminal charge with a domestic violence enhancer is expunged, the lifetime ban of possessing a firearm will stay on your record forever. An expungement only seals the conviction, it does not remove it.
How to beat a domestic violence charge in Wisconsin
It is important to have a Whitefish Bay attorney by your side who is not only aggressive but may be able to help you avoid criminal charges and/or the lifetime ban for firearms. Our team of attorneys will be able to help you with all of these things. You are only guilty if you are convicted.