THC Possession Charges in Wisconsin
Penalties for misdemeanor & felony marijuana possession
Penalties for a first offense marijuana possession charge in Wisconsin include up to 6 months of jail time and a maximum fine of $1000, in addition to court fees. Driving privileges could be revoked for 5 years. If you are a student you could lose 100% of your federal financial aid money. Subsequent convictions for (weed or) THC possession (including dabs, waxes, oils, and edibles) could be felonies with much harsher consequences. An intent to distribute marijuana/THC charge is more severe.
Tom Grieve
OWI & Criminal Defense Attorney
Consequences for Marijuana Possession in Wisconsin
Sentences for marijuana possession convictions are generally more lenient than other laws on Schedule I controlled substances, but penalties for weed possession in Wisconsin are still sizable and carry damaging repercussions.
Statutory Possession of Marijuana (THC) Penalties in Wisconsin

Offense

Wisconsin Penalty

Incarceration

Max. Fine

Any Amount (First Offense)
Misdemeanor
6 Months
$1,000
Any Amount (Subsequent Offense)
Felony
3.5 Years
$10,000
*Subsequent offense is subject to additional penalties
Every drug conviction in the state also

includes suspension of driving privileges for up to 5 years.
College students who are charged with drug possession in Wisconsin

risk losing federal student aid, including grants and loans.
If the

drug possession offense occurred within 1,000 feet of a school, public park, school bus or certain other buildings, you may be required to complete 100 hours of community service in addition to serving the terms of the other penalties.
You could face further charges if the marijuana drug possession offense occurred while you were operating a motor vehicle (OWI) or if you were in illegal possession of a firearm at the time of the arrest.
You Are Not Guilty Until You Are Convicted™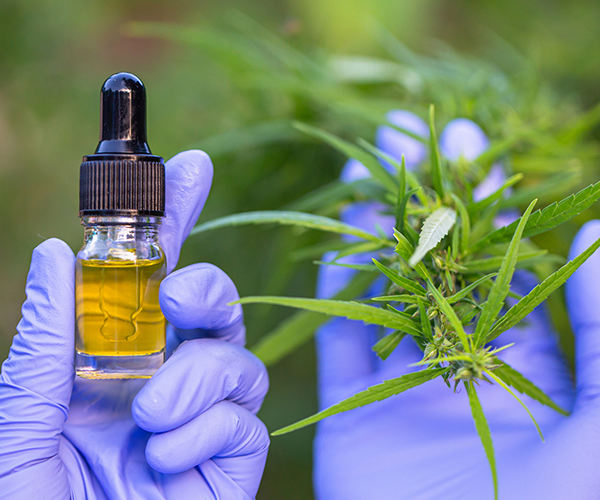 Attorneys in Milwaukee and Madison experienced in Drug Possession- on the consequences
While laws prohibiting the sale or consumption of marijuana have been relaxing around the country, possession of marijuana in Wisconsin and substances containing any amount of THC (the active ingredient in marijuana) remain illegal for any purpose. Even marijuana which has been legally prescribed in a state which allows medical marijuana becomes contraband in Wisconsin.
Under the Wisconsin Controlled Substances Act THC is considered a Schedule I Controlled Substance in the same category as LSD, heroin and PCP. Schedule I substances are considered under the law to have no accepted medical application, regardless of out-of-state prescription orders. These distinctions are especially important for visitors from states where the laws are more lenient.
The Drug Possession Lawyers Milwaukee and Southeast Wisconsin Trusts for Impressive Results
Just minutes from Milwaukee, Kenosha and Waukesha, drug possession lawyer Tom Grieve has achieved a remarkable record for getting possession charges dropped or reduced. When you or someone you know is facing drug possession or drug smuggling charges in Wisconsin you need a highly experienced Milwaukee criminal defense attorney who will produce a case-winning drug defense strategy. Our Milwaukee lawyers perform a detailed case analysis to evaluate the evidence, protect your rights, and produce the best drug defense options.
As one of the most respected criminal defense law firms in Milwaukee or Kenosha , our Wisconsin drug possession lawyers treat your case with the personal attention it deserves. The Grieve Law LLC Milwaukee drug lawyers are exceptionally skilled at defining case-winning defense strategies for drug charges.
Isn't Limited Medical Marijuana Legal in Wisconsin?
Not yet. In April 2014, Governor Scott Walker signed a law that made a certain children's seizure treatment containing cannabidiol legal in the state. Cannabidiol is a derivative of marijuana, but it contains very low levels of THC. Cannabidiol is not even considered "medical marijuana."
While changes to Wisconsin marijuana laws are debated every year, for now, marijuana or THC possession in any form in Wisconsin is a criminal offense. Attempting to buy marijuana or substances containing THC carries the same penalties as possession of marijuana in Wisconsin. If you've been charged with marijuana possession in Milwaukee or anywhere else in Wisconsin, you need a criminal defense attorney with a nuanced understanding of controlled substance laws. As a former state criminal prosecutor and current Milwaukee criminal defense attorney, Tom Grieve knows the intricacies of drug offenses from both sides.
No other criminal defense law firm in Wisconsin has a better track record defending clients against marijuana possession charges and other drug charges, such as intent to distribute marijuana and keeping a drug house in Wisconsin. Even if this is not your first drug offense, Tom Grieve is the best chance you have at getting the charges against you reduced or dropped entirely.
Could You be Facing Felony Marijuana Charges?
Depending on the severity of your marijuana-related crime, you could be facing a lengthy prison sentence and/or fines. If you're concerned about receiving the maximum penalties for your crime, it's best to hire a criminal defense lawyer that can help lessen your penalties.
2nd or subsequent possession of THC charge - A 2nd or subsequent possession of THC charge in Wisconsin is likely to get classified as a Class I felony. A class I felony is punishable by up to 3.5 years and fines up to $10,000.
Causing death by administering, making, or selling schedule I or II narcotic drugs - When administering, making, or selling schedule I or II narcotic drugs results in a death, you will be charged with fines associated with Class C felonies. These types of charges include up to 40 years in prison and up to $100,000 in fines.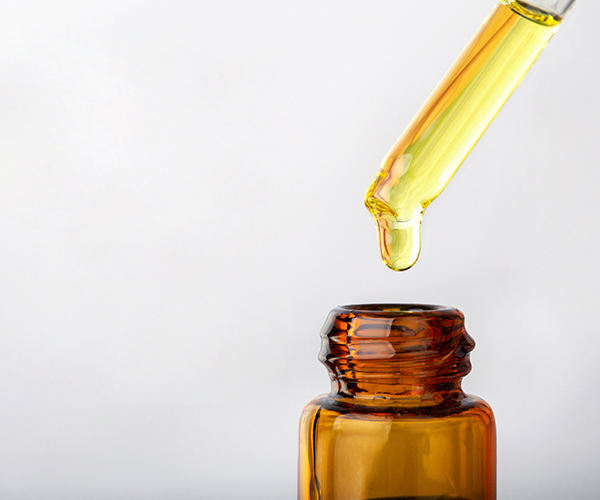 How long does marijuana possession stay on your record in Wisconsin?
How long does a marijuana charge stay on your record?
A marijuana possession charge will remain on your record forever if you are convicted. It will not go away unless you are able to get it expunged after 5 years.
What's the penalty for possession of small amounts of marijuana in WI?
Possession of any amount of marijuana is a misdemeanor offense in Wisconsin (first offense). This typically means 6 months of incarceration and a maximum fine of $1,000. Possession of any amount of marijuana in a subsequent offense is a felony, including 3.5 years of incarceration and a maximum fine of $10,000. "Any amount" is used to refer to 200 grams or less. Anything more than 200 grams is considered intent to sell.
What are the penalties for marijuana paraphernalia in Wisconsin?
Use or possession of marijuana paraphernalia is a misdemeanor offense in Wisconsin. Penalties typically include 30 days of incarceration and a maximum fine of $500. Sale or distribution of paraphernalia is a misdemeanor offense with a typical 90 day incarceration period and a maximum fine of $1,000. Sell paraphernalia to a minor is also a misdemeanor offense, however, incarceration periods are usually around 9 months with a maximum fine of $10,000.
How to beat a marijuana possession charge in Wisconsin
How to beat a Marijuana possession charge.
As usual, there are several approaches to beat a marijuana charge. The details of your case will ultimately decide which is best.
The arresting officer lacked probable cause.
This means showing that the reason the officer stopped you was unjustified. For example, if you were driving, did you commit a traffic violation? If you were walking, did you try to run away? If not, the given reason for stopping you can likely be proven as unjustified and unlawful.
The drugs belong to someone else.
A common defense to any criminal charge is to simply claim you didn't do it. An experienced criminal defense lawyer will pressure the prosecution to prove that the marijuana found actually belonged to their client.
Fourth Amendment Violation: Unlawful search and seizure.
This is one of the most common defenses when fighting drug possession charges. If a controlled substance like marijuana is found in "plain view" it may be seized and used as evidence. However, drugs found in your home or vehicle without consent to search cannot be entered into evidence. If you can prove your Fourth Amendment right has been violated, and an unlawful search and seizure was conducted, it drastically improves the chances that charges against you will be dismissed.