OWI with a CDL in Wisconsin
How screwed am I?
A Wisconsin resident with a CDL license could get that license disqualified for one year if convicted of an OWI. If the OWI involved hauling hazardous materials, that disqualification could last for 3 years. Those are laws for the first offense OWI second offense could result in lifetime CDL disqualification.
Tom Grieve
OWI & Criminal Defense Attorney
Fines & Penalties for an OWI with a CDL in Wisconsin
Under Wisconsin law, a CDL holder with an OWI may receive a 1 year CDL disqualification. If hazardous materials were hauled at the time of the OWI, the penalty is increased to a 3 year disqualification. A 2nd OWI may result in a lifetime disqualification from holding a CDL.
The fines for an OWI CDL offense include $150-$300 in fines for a first offense and $300-$1000 fines for a second offense. For a second offense, there is an additional sentence of 5-6 months in jail, license revocation, and installation of an ignition interlock device (IID).
Our criminal defense attorneys have negotiated multiple felonies down to misdemeanors, non-criminal tickets, and outright dismissal of charges. Through negotiation or jury trial our Wisconsin criminal defense attorneys faithfully represent your interests to the fullest under criminal law. Grieve Law LLC has the firearm, criminal defense, drug and DUI attorneys in Waukesha and Milwaukee that surrounding areas trust for powerful results.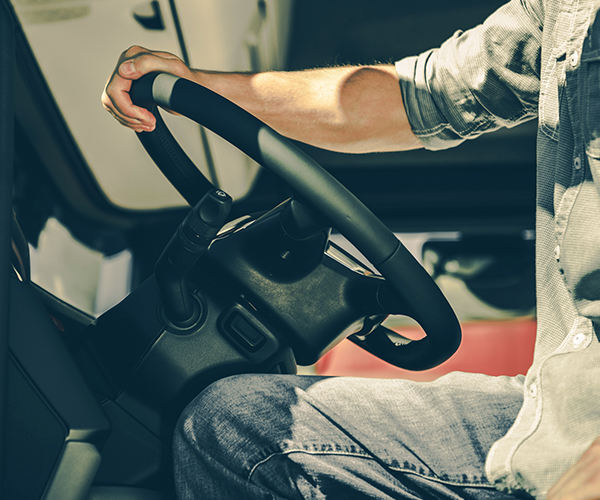 How getting an OWI with a CDL in WI can affect you
Truck drivers, bus drivers and other commercial vehicle operators are expected to adhere to a stricter safety standard by the State of Wisconsin.
If you are arrested for operating your commercial vehicle while intoxicated, the Department of Transportation will automatically suspend your license.
Even if the charges are ultimately dropped, you will likely be facing a period of unemployment. An attorney can assist you in appealing this suspension, but hurry, because you only have a 10 day window in which to appeal the decision.
A non-commercial driver has a BAC limit of .08%, whereas you could be charged with drunk driving if you are caught with a BAC over .04%. For a commercial driver, it doesn't matter if you were driving a commercial or private driver when you were arrested for an OWI (called a DUI or DWI in other states); your CDL could be revoked either way. Getting an OWI with a CDL in Wisconsin is painful.
Learn about refusing a breathalyzer test in WI.
Ways your CDL can be suspended if you were drinking and driving:
Convicted of OWI
Testing for BAC over .04% even if you're not convicted
Refusing to take BAC test
Contact Grieve Law for an initial consultation:
I want to get a CDL but have an OWI on my record
How long after an OWI can I get a CDL in Wisconsin
If convicted, your temporary license suspension will likely become a long term disqualification. In the most minor case and your 1st OWI offense, your CDL could be revoked for 1 or 3 years, depending on whether the materials you were hauling were hazardous or non-hazardous.
Penalties for OWI with CDL in Wisconsin
This is serious, of course, but it is something your career could possibly recover from once you are allowed to drive again. However, if this is your second OWI, your CDL will be revoked for life. Additionally, you may have to spend 6 months in jail and pay a $1000 fine.
Can I get a CDL with 2 OWIs on my record?
If you are convicted with 2 or more OWIs, your CDL can be taken away for life. If you get arrested, only politely answer identity questions – don't give out any details about the situation and ask to speak to your attorney right away.
If you are already convicted with 2 OWIs, contact Grieve Law for a consultation.
My CDL is suspended from a DUI – what can I do?
So, if you have an OWI charge with a CDL in Wisconsin, how screwed are you? Royally screwed, if you don't do anything about it. And this is exactly the mistake many drivers make. They know the police tested their BAC, the data is on file, and the case looks cut and dry. Hopeless, right? That is exactly what the State wants you to think!
The reality is, the legal procedures involving OWIs, from the initial stop, to the BAC test, to the follow-up and court process, are extremely complex and must be followed to the letter. Often, upon review, our legal team finds an issue, or multiple issues, with some stage of how this process was carried out. By aggressively pursuing all angles and not being afraid to take cases to trial, the experienced defense attorneys at Grieve Law in Waukesha have and will continue to help those accused of drunk driving to protect their rights and get their charges reduced or dropped.
Disqualified for CDL for OWI in a personal vehicle
Even if you are driving a non-commercial vehicle, consequences for driving under the influence of alcohol are serious. When you have a CDL and are driving a non-CMV, you still need to be under .04% BAC. Your CDL can be suspended for at least 1 year after the 1st offense and taken away for life after the 2nd offense even if you're in your own personal car.
Get in touch with attorneys immediately if you are charged with OWI
If you are the holder of a CDL, and if your career and liberty are important to you, do not let your OWI charge go unchallenged. Call us today for a free consultation and let Grieve Law fight for you!
In Wisconsin, how long does an OWI impacting my CDL stay on your record?
In Wisconsin, an OWI could result in the loss of your CDL license for one year, and the OWI would remain on your record for life.