Wisconsin drunk driving charges
Get the facts
The penalties for a first offense DUI in Wisconsin include $150 to $300 in fines and 6 to 9 month license revocation. Penalties increase for 2nd and 3rd offense charges. You could also lose your license 10 days after your ticket. Learn more about WI DUI penalties.
Tom Grieve
OWI & Criminal Defense Attorney
Drunk Driving Lawyer in Waukesha, Milwaukee, and Others Cities in Southeast Wisconsin
It happened. You didn't think it actually could, but now the terrifying reality is setting in: you or someone you know has been charged with a DUI in Milwaukee (OWI is technically the right legal term in the state of Wisconsin, although most people call it a DUI or Drunk Driving, while some call it DWI). Perhaps the situation is even deeper, and you've been charged with a repeat drunk driving offense in Wisconsin. Either way, you need an experienced DUI attorney with a proven record of DUI DISMISSALS and reduced charges to beat your drunk driving charge. Before you do anything, request a free initial OWI consultation with Grieve Law.
Our Waukesha DUI defense lawyers handle the following and more:
Here's what you need to know about being charged with your first offense DUI in Wisconsin:
Contact Grieve Law for an initial consultation.
Counting Prior OWI Charges in Wisconsin
OWI counting laws are more complex than most people realize. A Wisconsin first offense OWI conviction may count towards a second offense OWI for 10 years after the conviction, and it counts toward a third offense or higher for life.
3rd Offense OWI Charge in Milwaukee: "Lifetime Look Back" Effect
For example, if you were convicted of a 1st offense OWI in Milwaukee in 2000 and a 2nd offense in Milwaukee in 2011, the charges are eleven years apart. Unless there was an injury or something unusual about the 2nd offense, the OWI 2nd will be charged just like an OWI 1st because the offense occurred more than 10 years after the only other conviction on record. In other words, the driver was punished with two separate first offense drunk driving charges, rather than an OWI 1st and an OWI 2nd. The driver would not have to serve jail time in either case.
However, if you were convicted in 2000 and 2011, and then were pulled over in Milwaukee again today (2021) for an OWI, the new charge would be a third offense OWI. Even though the two previous offenses were considered separate 1st offense OWIs, 3rd offense OWIs have a "lifetime look back." This means any offense since 1989 (when the Wisconsin OWI laws changed) counts as a prior conviction. Therefore, you would have been charged with an OWI 1st in 2000, OWI 1st in 2011, and facing an OWI 3rd for the new charge.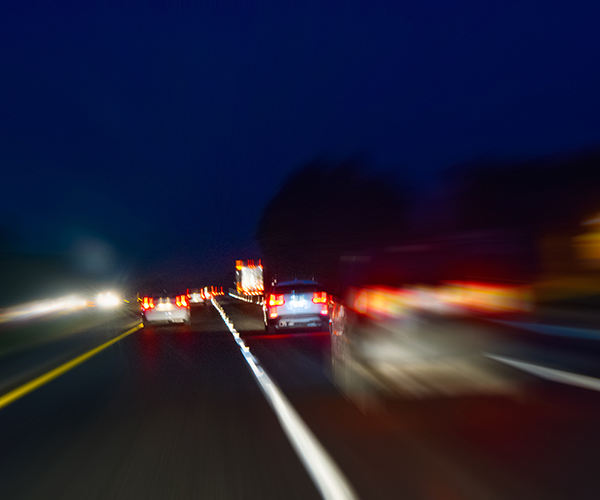 4th Offense OWI Charge in Milwaukee
The "lifetime look back" law continues for your 4th OWI offense. The major difference is your 4th OWI counts as a Class H Felony. So no matter how long ago your 3rd OWI offense was, your 4th OWI will be a felony charge.
Don't trust your life to some general practice lawyer. DUI's and criminal cases are not just something that we do: they are basically
everything
that we do! A free, no- obligation consult with our team of award-winning former state prosecutors is just a call away.
Crimes and Offenses Commonly Paired with OWI Charges
Certain offenses commonly accompany drunk driving charges. For example, if your Wisconsin DUI blood test came back with a BAC over 0.08%, you can get hit with a prohibited alcohol concentration ticket. If you continue to drive with a revoked driver's license, you can be charged with operating after revocation. Say you got worked up and argued with the officer who pulled you over: disorderly conduct. Decided to refuse a blood test? Implied consent violation. Had a firearm on you when you got your DUI? Even properly registered and licensed, it's illegal to be in possession of a firearm while intoxicated.
If you or a loved one has been charged with drunk driving and any related offenses, you need the help of a knowledgeable professional with experience in all types of alcohol-related cases.
FREE CASE ASSESSMENT
Provided by a Waukesha OWI Charge Attorney
Grieve Law LLC provides free case assessments for all Wisconsin DUI charges. During this initial consultation our Milwaukee DUI lawyers will review your case in detail and inform you of your options. After your free DUI case assessment your attorney will work with you to determine the best defense for your case. Immediately after establishing the very best DUI defense we will explain the process, your rights, and what you can expect going forward.
Why Legal EXPERIENCE Matters Most
Inexperienced prosecutors may not see the weaknesses in the state's case. An experienced criminal defense attorney familiar with the prosecutors and judges will know what to look for and how to navigate the system. Our services start with a full debriefing from you. As necessary we will sometimes pull in private investigators or get additional witness statements – whatever it takes to help you beat or reduce your charge and represent your interests.
The DUI Lawyer Milwaukee Trusts for a Powerful Defense and Proven Results
Grieve Law LLC has the DUI lawyers Milwaukee and surrounding areas trust for an authoritative Wisconsin DUI defense and an impressive record of DUI dismissals and drunk driving charge reductions. With extensive legal experience in prosecuting and defending Wisconsin drunk driving cases in trial court and the court of appeals, it's not surprising Grieve Law LLC has achieved such a remarkable record.
Waukesha Criminal Defense Lawyers Defend Rights at Reasonable Rates
Wisconsin drunk driving charges impact your family, job, reputation, and bank account. When you've been charged with a DUI in Waukesha or anywhere in Wisconsin, you can't afford hefty fines, revoked or suspended driving privileges, possible job loss, and the incredible amount of time it takes to deal with legal paperwork, AODA assessments, DUI classes, trips to the DMV, and other stresses.
Don't compromise your money, time, and livelihood on other Milwaukee lawyers; choose the Milwaukee criminal defense attorneys with a reputation for winning. Whatever your budget, Grieve Law LLC offers reasonable rates and will work with you to arrange flexible payment plans. Get the Wisconsin DUI defense you deserve at rates you can afford.
Whether you got a DUI while on probation in Brookfield or are afraid your life is over because of a DUI in Waukesha, turn to the Milwaukee attorneys with extensive experience in drunk driving charges.
Fight DUI Charge Penalties in Milwaukee, Brookfield, Waukesha, and throughout Wisconsin
In an attempt to deter drinking and driving in Wisconsin, drunk driving penalties have increased dramatically over the past 40 years. Even though your first DUI is not a criminal offense in Wisconsin, it still carries steep penalties, including fines, having your driver's license temporarily revoked, and attending a mandatory traffic safety course or DUI class.
Learn More About Wisconsin Drunk Driving Charges:
95% of first-time DUI offenders do not get a lawyer. They think the cost of an attorney to avoid DUI Wisconsin penalties will be greater than the cost of their drunk driving charges. Studies estimate a DUI can cost 20 to 40 thousand dollars over your lifetime, between stiff fines, increased insurance rates, and a ruined career. Getting a lawyer doesn't seem so expensive now, does it?
We have a proven track record of success with criminal defense and DUI charges in Brookfield, Waukesha, Wauwatosa, and throughout southeast Wisconsin. Whether this is your 1st drunk driving offense in Franklin or your 5th DUI in West Allis, it's important to contact our Milwaukee drunk driving defense attorney as soon as possible. Schedule a free consultation and find out how to get out of drunk driving charges with the help of our experience, award-winning criminal defense lawyer.
How long does a Wisconsin OWI charge stay on your record?
Even a 1st offense OWI charge stays on your criminal record for life in Wisconsin. Special rules apply to minors under the age of 18 at the time of the crime.
How to Beat a Drunk Driving Charge in Wisconsin
Illegal Stop
Almost all DUI cases start with a traffic stop, so almost all DUI legal defenses start with determining whether or not the traffic stop was legal. If you weren't speeding, breaking any traffic laws, or giving the officer any reason to pull you over, the stop may be illegal. Even if the traffic stop was legal, it can become illegal if its scope or duration went beyond the initial purpose.
Improperly conducted field sobriety test
Field sobriety tests must follow strict standards and the results must be fully evaluated. If the tests were performed or evaluated improperly, the results can be challenged in court and become inadmissible as evidence - even if the results show the driver was intoxicated and/or above the legal limit.
Blood alcohol test conducted incorrectly
It's not uncommon for blood alcohol tests to be mishandled, making them inadmissible as evidence in court. There are many ways human error and/or equipment malfunction can result in an improper BAC test.
The curve defense
Even if you're BAC test was done correctly and results show you were above the legal limit, the timing of the test's administration must also be considered. Because alcohol takes time to get into your bloodstream, your blood alcohol level continues to rise even after you stop drinking. In some cases, it can be proven that a driver was not above the legal limit while operating their vehicle, and the traffic stop lasted long enough before the test was administered for the driver's BAC to rise above legal limits. If this is the case, an argument can be made that the driver would have been off the road before their BAC exceeded the legal limit if it hadn't been for the traffic stop.