How much does an OWI cost
in Wisconsin? (fines & other penalties)
It is estimated that an OWI offense in Wisconsin will combine to more than $30,000 in fines, insurance rates fees, and legal consequences if convicted.
Of course, if you get jail time for an OWI and can't work for several months or years, you'll also lose a lot of income.
Tom Grieve
OWI & Criminal Defense Attorney
The Fines, Fees, Surcharges, Court Costs, and Insurance Rates Add Up
An OWI (DUI) costs a lot more than you're going to want to pay. The hefty fine (or forfeiture) for your OWI is bad enough, but it's only the beginning. Many other fees add up until suddenly you're thousands of dollars in the red.
OWI/DUI will always be on your record
Installation of an Ignition Interlock Device for BAC .15% of higher
SR-22 Insurance required for high-risk drivers
Mandatory Alcohol and Other Drug Assessment (AODA) + accompanying fees
Find out: Is a first DUI a misdemeanor in Wisconsin?
Cost of 1st Offense OWI (DUI) in Wisconsin
Best case scenario (a.k.a. the lowest cost you can expect)—it's your first OWI, no one got hurt, no property was damaged, there were no minors in the car, etc. You'll be charged the $150–$300 forfeiture, along with: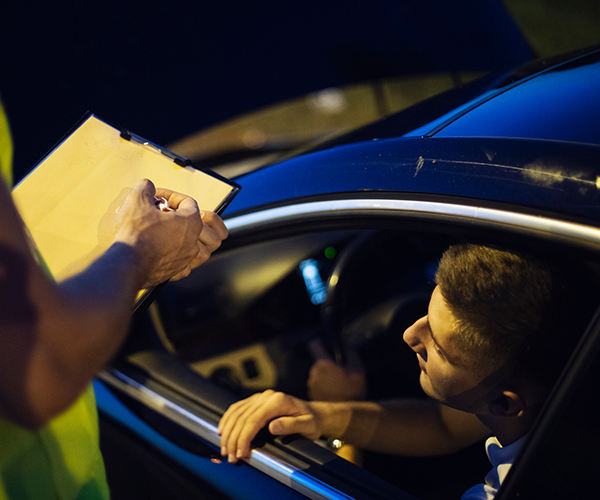 Driver Improvement Surcharge: $435
AODA (Alcohol and Other Drug Assessment): $250
SR-22 High-Risk Auto Insurance: $95–$200/month
Plus higher auto insurance rates for years—maybe double, triple, or quadruple your current rates—even after you're done with the SR-22.
Plus higher life and health insurance rates.
Plus court costs.
Plus any vehicle impound fees.
Plus licensing fees and reinstatement costs with the DMV.
Plus any pay you lost because you had to take time off to go to court.
Plus, depending on circumstances, you may be required to use an IID (Ignition Interlock Device) to start your car. Those run at least $1000 per year per car.
Plus… you get the idea.
And remember, this is without any injury or property damage. All in all, you could wind up paying over $10,000 for a first offense OWI in WI. It's well worth it to contact our drunk driving attorneys and get those penalties lowered as much as possible.
Cost of 2nd Offense OWI (DUI) in Wisconsin
There's some overlap in the costs of a 1st and 2nd offense OWI. For a 2nd drunk driving charge, the fine is $350–$1100, and others costs go up too. On top of most of the costs of a 1st offense, you're probably facing:
Driver Safety Plan: $1500
IID: $1000/year/car
While an IID isn't always required for a 1st Offense OWI, it WILL be required for a 2nd offense. Depending on the make and model of your car, the cost could double or more.
An occupational license can cost hundreds of dollars, plus even more to reapply for your regular driver's license. If you relied on a commercial driver's license (CDL) or pilot's license, you're also out of a job.
If you thought the cost of a 1st offense OWI was bad, a 2nd offense is much more expensive.
Cost of 3rd Offense OWI (DUI) in Wisconsin
The fines continue to rise.
3rd Offense OWI: $600–$2000
IID: Minimum of 12 months, maximum of 36 months
or 24/7 sobriety program required for 1-3+ years
$435 OWI surcharge
And things only get worse from here.
Cost of 4th Offense OWI (DUI) in Wisconsin
4th Offense OWI: $600–$10,000
IID: Minimum of 2 years, maximum of 3+ years
or 24/7 sobriety program required for 1-3+ years
$35 OWI surcharge
Cost of 5th Offense OWI (DUI) or Higher in Wisconsin
5th Offense OWI: $600–$25,000
6th Offense OWI or Higher: You don't even want to know.
With each offense, the penalties get more severe. Notice the fine for a 5th or 6th offense could be higher than all the costs of a 1st offense combined.
Learn More About Wisconsin Drunk Driving Charges:
Milwaukee Drunk Driving Defense Attorneys Reduce the Cost of Your OWI
Many Wisconsin residents don't bother with an attorney for their first OWI because it's "just a ticket." Now you know it's much more than that. Our Wisconsin OWI/DUI attorneys have years of experience with all kinds of drunk driving cases, including multiple OWIs, OWIs with an Illinois license, OWI with minors in the car, or OWIs causing property damage, injury, or death. Whatever your circumstances, you're better off with an attorney on your side.
Contact our Milwaukee OWI attorneys to get the cost of drunk driving charges reduced.
How Much Does an OWI Cost and Stay On Your Record in Wisconsin
Defense attorneys in Wisconsin, can help prevent maximum penalties, such as $1,200 fine for 1st time offense, but charges may remain on the residents record for life.