How Occupational Licenses Work
in Wisconsin
How do you get an occupational license in Wisconsin?
Depending on your reason for suspension or revocation, you may not be immediately eligible for an occupational license. If your license is suspended as part of an administrative suspension by the Department of Transportation, you will be immediately eligible. If you are revoked after conviction of a 1st OWI, you are also immediately eligible. For more information on eligibility and applying for your occupational license, contact our experienced attorneys.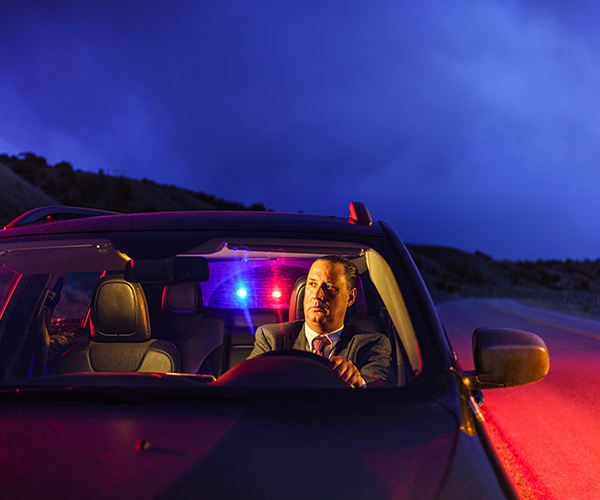 Is there a waiting period for an occupational license in Wisconsin?
Once you are revoked after a conviction of a subsequent OWI, you have to wait 45 days after you are convicted before you can become eligible for an occupational license. The number of days changes when an OWI involves bodily injury, great bodily harm, or homicide. It also changes if there is a chemical test refusal.
An occupational license will limit you to the number of hours you can drive, where you can drive, and your purposes for driving. During a one-week period, your actual driving time is limited to 12 hours per day and 60 hours per week. While you may not be limited to a certain number of counties you can drive in, you must list all of the counties that you intend to drive in over the next six months. If you are caught driving outside one of those counties, you can be found to be outside the limits of your occupational license and charged with operating while suspended or operating while revoked.
What professions have eligibility for an occupational license in Wisconsin?
Your profession is not always a factor in whether you are eligible. Your purposes for driving will be limited to employment, school, homemaking, church, and providing emergency services. If you are going to list an occupation, you must also list who your employer is. If you are in school and need to drive for that, you must list where you are enrolled in school. You will be setting specific hours for when you are driving to and from work and school, but you will also be setting specific hours for homemaking and church. If you need to grocery shop, pick up dry cleaning, and buy flowers each week, you will have a set time to do so.
Can you drive in Minnesota, Illinois, Iowa, or Michigan with a Wisconsin occupational license?
Wisconsin can only take action on your Wisconsin driver's license and privilege to drive in Wisconsin. This means that a Wisconsin occupational license technically only grants you the ability to drive within Wisconsin. Some states may accept a Wisconsin occupational license as a valid license, it varies from state to state.
SR-22 Insurance through the DMV
When your license gets suspended or revoked, you will need an occupational license in order to drive during that suspension or revocation period. The first thing you will need is SR-22 insurance through your car insurance company. This is also known as High-Risk Insurance. You will need proof of this insurance to present at the DMV when you go to apply for your occupational license.
How long do I need SR22 in Wisconsin? SR-22 is required up to 3 years after conviction and higher insurance premiums can be expected for up to 5 years.
Call the OWI Attorneys at Grieve Law to Help You Today
At Grieve Law, our DUI attorneys have spent years successfully defending the rights of Wisconsin citizens. We will provide you with a free case assessment where we will discuss your options with you. Do not risk your freedom and your finances facing a DUI charge alone. Schedule a free consultation with our award-winning team today.
Call the Wisconsin OWI lawyers at Grieve Law today to get a free case assessment.
Occupational License & Your Record
The charges that get you an occupational license in Wisconsin typically stay on your record for life. They can be accessed for free by prospective employers with a search on CCAP.