Operating After Revocation
4 Surprising Penalties in Wisconsin
The charge for driving after revocation in Wisconsin could appear on your ticket as "343.44(1)(b) operating while revoked (rev due to alc/contr subst/refusal)". Under Wisconsin law, the penalties for operating after revocation include (1) Up to one year in jail (2) up to a $2,500 fine (3) An additional six-month revocation of your operating privileges & (4) court costs.
Tom Grieve
OWI & Criminal Defense Attorney
If you lost your license to a drunk driving conviction and were caught operating on a revoked license in Wisconsin, whether in Waukesha, Milwaukee, Walworth, Washington, or any other county, you may be facing the misdemeanor criminal charge known as operating after revocation or OAR. Penalties are defined by 343.44(1)(b)A non-criminal traffic citation for operating after revocation may apply in certain cases of OAR and is punishable by a forfeiture (fine), six points on the driver's Wisconsin license, and the possibility of additional loss of license. If it is ever unclear which felony/misdemeanor class your charges fall under, look into Class U misdemeanors in WI or call us for more information.
The 4 penalties for operating after revocation in Wisconsin include:
Jail time up to one year
Fines up to $2,500
6-month revoked operating privileges
Plus court costs
It is important to note you are facing up to a year in jail. Some prosecutors and judges have no problem sending you to jail on your OAR, even if you were only convicted of an OWI 1st offense prior to the OAR.
What is the sentence for driving with a revoked license?
Operating while Revoked is a criminal charge, it is not a ticket. If convicted, you could face up to a $2500 fine and 1 year in jail. Additionally, the court could further suspend your operating privileges for 6 months, resulting in other possible penalties through the Department of Transportation.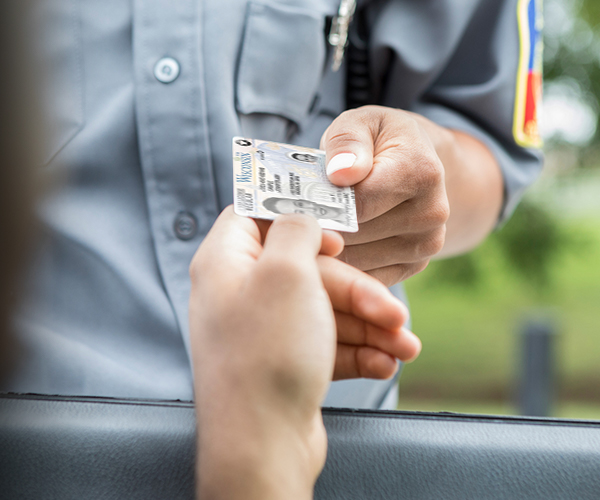 There are many reasons that someone's license can get revoked, one of the most common being a conviction for operating while intoxicated. Even a first offense OWI comes with at least six months of revocation of driving. In most cases, people are eligible to drive with an occupational license. That occupational license will limit the number of hours you can drive and your purposes for driving. If you are out driving and not within your hours or driving for one of those limited purposes or driving without an occupational all together, you can get arrested for Operating While Revoked.
The reality of the matter is that people could get jail time, but it is imperative to hire an attorney who knows the ins and outs of these types of cases. There are many ways for people to avoid jail if this is the first time this has happened. Many times things like getting your regular license back can make a difference in the outcome of the case. Sometimes there are ways to avoid this criminal conviction altogether.
It is very important that you hire a law firm who knows what they are doing when it comes to a charge like Operating While Revoked. Contact Grieve Law today, a group of award-winning attorneys who work with these charges on a daily basis.
Driving without a License (1st revocation due to owi/pac)
Operating after revocation can be a confusing charge because odds are you were never arrested or informed by the officer, trooper, or sheriff's deputy that you were going to be charged with a crime when stopped. Usually, the law enforcement officer merely cuts a ticket, as they would for speeding or another common traffic offense, make sure a properly licensed driver can take over the vehicle. The ticket will indicate a mandatory court appearance.
When the driver arrives for court, expecting to negotiate a traffic ticket to reduced points with the prosecutor, they are surprised to learn that they are now the defendant in a criminal case. If they do not show up to court, a warrant may be issued for their arrest and the process will begin when they make their next appearance before the judge or commissioner.
This guy was on probation for First offense OWI when he got his 2nd one - with a revoked license.
Grieve Law had a Waukesha client who was pulled over by the police for drunk driving while he was on probation for his first DUI. The second DUI violated the conditions of his probation, meaning he would be charged with the second DUI, have his probation revoked, and incur additional penalties. He was facing jail time, long-term suspension of his license, and serious fines.
He called the DUI lawyer Wisconsin trusts to get his charges and penalties reduced. Tom Grieve, an experienced drunk driving attorney, prepared a strong defense. Judges will not drop charges for a DUI while on probation, but Tom was able to ensure the jail time and fines were substantially reduced.
Operating After Revocation (OAR) vs. Operating After Suspension (OAS)
Operating after revocation can be a crime but it can also be a ticket. Operating after suspension is never a crime and is always a ticket. These are radically different offenses given the possible magnitude in penalty outcomes that a driver can be facing. Operating after suspension is punishable by a forfeiture (fine), three points on a driver's Wisconsin license, and the possibility of additional suspension of a driver's operating privileges. Learn more about forfeiture violations in Wisconsin.
343.44(1)(b) operating while revoked (rev due to alc/contr subst/refusal)
(b) Operating while revoked. No person whose operating privilege has been duly revoked under the laws of this state may knowingly operate a motor vehicle upon any highway in this state during the period of revocation or in violation of any restriction on an occupational license issued to the person during the period of revocation. In this paragraph, "restriction on an occupational license" means restrictions imposed under s. 343.10 (5) (a) as to hours of the day, area, routes or purpose of travel, vehicles allowed to be operated, use of an ignition interlock device, sobriety or use of alcohol, controlled substances or controlled substance analogs.
Contact our Waukesha DUI lawyer for a strong defense against drunk driving charges.
In Wisconsin, how long does an OWI Revoked License charge stay on your record?
Even if your license was revoked only 1 or 2 days prior to operating a vehicle with a revoked license and getting pulled over, you could add 6 more months of license revocation if you're convicted, and the charges could remain on your record for life.