DUI in Wisconsin with an Iowa driver's license.
I got one. Now what?
If you are from Iowa, or have an Iowa driver's license, and you're convicted of an OWI after driving in Wisconsin, you would likely face penalties in both states. It could be 30 days of license revocation in Wisconsin and 90 days revocation in Iowa.
Tom Grieve
OWI & Criminal Defense Attorney
Get Your DUI Charges Dropped & Avoid Drunk Driving Penalties
Iowa residents who get convicted of a DUI in Wisconsin suffer consequences in IA & WI, including but not limited to the revocation of driving privileges. Milwaukee DUI lawyer Tom Grieve explains the 5 most important things you need to know about the charges you're facing and the penalties they carry.
Our criminal defense attorneys have negotiated multiple felonies down to misdemeanors, non-criminal tickets and outright dismissal of charges. Through negotiation or jury trial our Wisconsin criminal defense attorneys faithfully represent your interests to the fullest under criminal law. Grieve Law LLC has the firearm, criminal defense, drug and DUI attorneys in Waukesha and Milwaukee that surrounding areas trust for powerful results.
You Are Only Guilty If You Are Convicted®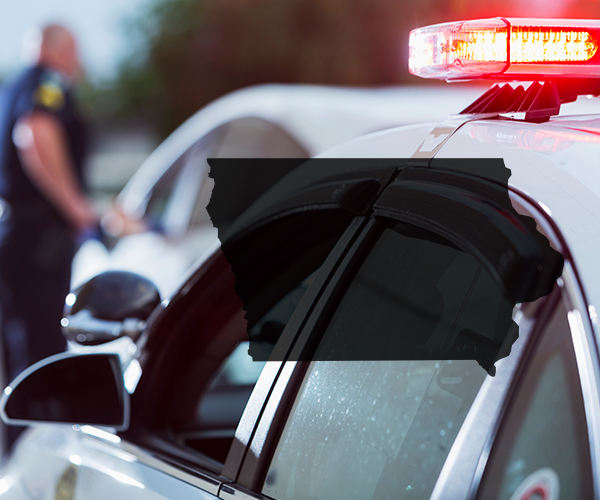 How an OWI Conviction in Wisconsin Affects Drivers with an Iowa License
Getting an OWI in Wisconsin with an Iowa license means that you will receive penalties from both Wisconsin and Iowa. The penalties could include 30 days of license revocation from Wisconsin and 90 days of license revocation from Iowa. If your BAC is over a 0.15, then you will not be given a temporary restricted license (TRL) until you have installed an ignition interlock device (IID), shown proof of SR22, and paid a $200 civil penalty. You may also pay an additional $200 fee to the state of Iowa.
Wisconsin DUI Attorney Successfully Defends Drivers Facing Out-of-State OWI Charges
We have a long track record of helping clients get their OWI charges reduced or dropped. Wisconsin's drunk drivingpenalties have been increasing over the years, and a DUI conviction sticks with you for the rest of your life.
See out-of-state OWI charges for:
In Wisconsin, how long does an OWI charge stay on your record if you have an Iowa license?
If you have an Iowa driver's license and you get an OWI in Wisconsin, you could face $1,000s in fines or other penalties in both states, and they could remain on your record for life.