DUI in Wisconsin with a Minnesota driver's license.
I got one. Now what?
Minnesota does have access to Wisconsin OWI records through the National Driver Registry, so if you're convicted of an OWI in Wisconsin and you have a Minnesota license, you would likely face penalties in both states, including license revocation, fines and other possible consequences.
Tom Grieve
OWI & Criminal Defense Attorney
You Are Only Guilty If You Are Convicted®
How a Wisconsin DUI Conviction Affects Drivers with a Minnesota License
1. Out of state is not out of mind (Minnesota has access to DUIs from Wisconsin)
You might think an out of state OWI will have no consequences once you get back home to Minnesota. Wisconsin uploads all OWI convictions into the National Driver Register, a nationwide database which is accessible by law enforcement in other states. Since this database is separate from the Interstate Drive License Compact, of which Wisconsin is not a member, Minnesota can take additional action on your driver's license.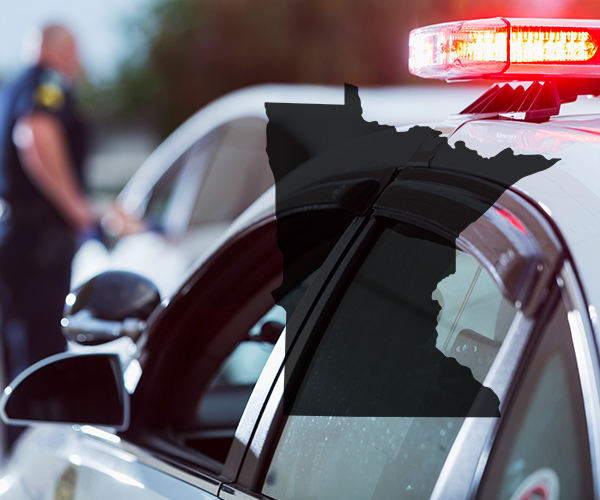 The National Driver Register is most often checked when it's time to renew your license. The DMV may decline to renew your license if you have an OWI conviction in Wisconsin.
2. You will face penalties in Minnesota for your Wisconsin OWI
A Minnesota license does not exempt you from Wisconsin's OWI penalties or equivalent penalties in Minnesota. In Wisconsin, a conviction means fines, a license suspension, and possible jail time. In Minnesota, a DWI conviction may result in criminal and administrative sanctions.
Criminal penalties in Minnesota depend on your BAC level. A BAC level between 0.08% and 0.16% is a misdemeanor with up to 90 days in jail and/or a fine of $1,000. Criminal penalties for refusal to take a BAC test or a BAC over 0.16% are 1 year in jail and/or a fine of $3,000.
Regardless of your BAC, your license may be revoked for one year. Other administrative sanctions include the installation of an ignition interlock device (IID) on your vehicle so you cannot drive if your BAC is at a specific level. DWI classes are mandatory to reinstate your license.
3. Your Wisconsin operating privileges will be revoked
Wisconsin OWI penalties include a period of revocation. Like Minnesota, an IID may be installed in your vehicle. You are not entitled to an occupational license in Wisconsin if you did not already have a Wisconsin driver's license. You won't be allowed to drive during your revocation period without incurring additional charges. After revocation, you may be able to reinstate your Wisconsin driving privileges by paying the state a reinstatement fee. OWI/DUI classes are sometimes required as well.
4. You may not be eligible for a restricted driver's license in Minnesota
An occupational or restricted permit to drive is only available to Minnesota drivers on their first conviction with BAC below 0.16%. This license limits your driving permissions and is intended to allow you the ability to drive to and from a job.
5. Reinstating your Minnesota driver's license isn't easy (or guaranteed)
Getting your Minnesota license back will take time and patience. First, you must wait to receive a notice of withdrawal from the Minnesota Department of Public Safety. This will detail the exact steps needed to recover your license. You will be required to appear in person at the Department of Motor Vehicles in order to make certain payments, show proof or insurance, or take a DUI knowledge test. However, not every DMV offers these reinstatement services. And if you're not allowed to drive, visiting multiple offices can take a lot of time.
Currently, the state of Minnesota charges a $680 fee for DUI-related reinstatements.
6. A Wisconsin OWI counts towards your total DUI convictions
In Wisconsin an OWI first offense is not a criminal offense. It is treated as a civil forfeiture like a traffic ticket. However, your second offense is treated as a criminal conviction. If you have a prior DUI charge in Minnesota and are then conviction of an OWI in Wisconsin, both convictions are counted towards your total. The charges for a second DUI are more severe in both states. Minimum fines, jail time, and other penalties all increase with additional offenses.
Experienced Wisconsin DUI Attorney Defends Out of State Drivers from OWI Charges
Grieve Law has a proven record helping drivers from out of state with Wisconsin getting OWI charges reduced or dropped. A DUI conviction will follow you back to Minnesota and affect your license. Contact our Milwaukee law firm today for a free consultation on your drunk driving charges.
In Wisconsin, how long does an OWI charge stay on your record if you have a Minnesota license?
If you have a Minnesota driver's license and you get an OWI in Wisconsin, you could face $1,000s in fines or other penalties in both states, and they could remain on your record for life.