DUI in Wisconsin with a Michigan driver's license.
I got one. Now what?
If you receive an OWI conviction in Wisconsin, and you have a Michigan driver's license, you will face penalties in both states. For a first-offense OWI, you could receive fines and license revocation for 6-9 months, and a fine that's $150 greater than the usual maximum.
Tom Grieve
OWI & Criminal Defense Attorney
What happens after your Wisconsin DUI conviction
You Are Only Guilty If You Are Convicted®
1. You will receive Michigan penalties for your Wisconsin drunk driving charges.
Michigan will find out about your Wisconsin DWI. Since Wisconsin is not part of the Interstate Compact, your drunk driving charges will be uploaded to a nationwide data base. If not earlier, your DWI will be discovered when you renew your driver's license.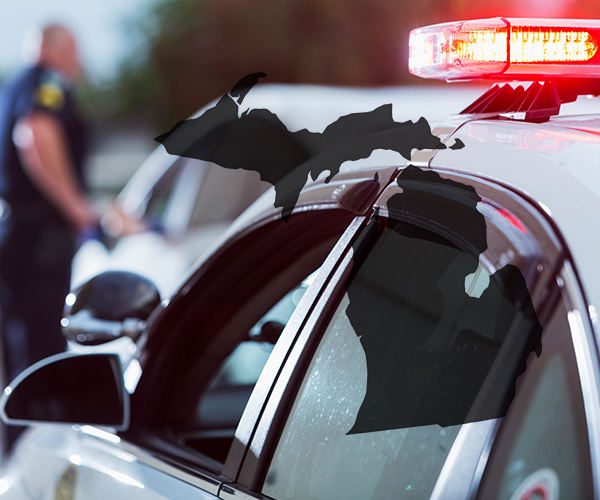 If convicted, Michigan will revoke your driver's license for one year. Additional penalties include obtaining SR-22 insurance and attending DUI classes.
2. You will lose Wisconsin driving privileges.
Wisconsin DUI penalties may include the installation of an ignition interlock device (IID) on your vehicle and a period of license revocation. If you do not have a Wisconsin license, you will not be eligible for an occupational license in Wisconsin during this revocation period. You may face additional criminal charges if you drive during this period. When it's time to reinstate your license, you may be required to pay fees and complete DUI classes.
3. Reinstating your Michigan driver's license will be difficult.
Michigan will not automatically reinstate your driver's license after a Wisconsin DUI conviction. Reinstating your license will be dependent on a variety of factors, including:
Review by a hearing officer
Completion of the revocation period
Completion of DUI classes within 6 months of conviction
Payment of a $500 reinstatement fee
SR-22 insurance obtained and maintained for the next 3 years
After meeting the above requirements, your Michigan license may be reinstated.
4. Your 1st DWI is a criminal offense in every state – except Wisconsin.
Your first DWI in Wisconsin is not considered a criminal offense. In Michigan every other state, a first offense DWI is a criminal offense. A 2nd offense DWI or higher is a criminal conviction in Wisconsin.
Wisconsin DUI Attorney for Out of State DUI Charges
The drunk driving defense attorneys at Grieve Law have successfully helped Michigan clients reduce or drop DUI charges in Wisconsin. Penalties for drunk driving in Wisconsin are increasing steadily, making it progressively more difficult to reinstate your Michigan or Wisconsin license. Our Milwaukee DUI lawyers are known for fiercely negotiating to decrease penalties for our clients.
Get a free case assessment from the best DUI law firm in Milwaukee – contact Grieve Law today.
In Wisconsin, how long does an OWI charge stay on your record if you have a Michigan license?
If you have a Michigan driver's license and you get an OWI in Wisconsin, you could face $1,000s in fines or other penalties in both states, and they could remain on your record for life.