Criminal Defense Attorneys in Polk
Washington County, Wisconsin
Get Polk, WI Criminal Charges Dismissed or Reduced
The award-winning attorneys at Grieve Law are the trusted criminal defense team for clients in Polk and throughout Washington County. Our expert legal team has a well-documented record for securing reductions or complete dismissals when fighting a variety of criminal cases including OWI, drug offenses, domestic violence and firearm violations.
One mistake should not define the rest of your life, and we are dedicated to fighting for your second chance. We will tirelessly defend your rights and uphold your best interests at every phase of the legal proceedings. Our lawyers will represent you in and out of the courtroom, handle all communication with prosecutors and police and build an ironclad defense to achieve the best possible outcome.
Put your case in hands you can trust. Contact Grieve Law today for a free consultation to begin discussing your defense strategy and fighting for your freedom.
You are only guilty if you are convicted™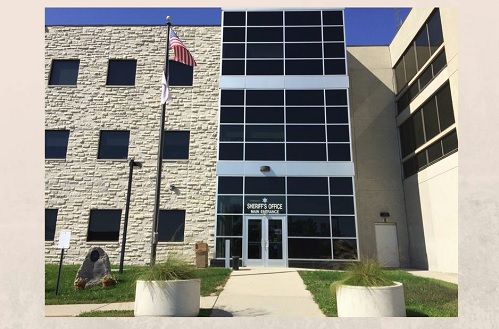 Where to Go to Court: 432 E Washington St, West Bend, WI 53090
Sheriff's Department: 500 Rolfs Ave, West Bend, WI 53095
Polk OWI Defense Attorneys
Grieve Law provides expert OWI defense for Polk clients facing impaired driving accusations. Our team boasts extensive experience from both the prosecution and defense perspectives in Wisconsin criminal cases, allowing us an intricate understanding of impaired driving allegations and how to identify flaws in the prosecution's arguments.
We utilize our specialized OWI defense expertise to steer our clients clear of severe penalties like harsh fines, jail time and license revocation. From the moment you receive a citation until your case closes, Grieve Law implements proven defense strategies on your behalf. Our aim is to keep your record clean and your future clear of long-term drunk driving consequences.
Don't face OWI charges in Wisconsin alone. The established defense attorneys at Grieve Law are here to help you construct a strong defense and stand for your best interests. Take a look at our track record of getting Wisconsin OWI charges of all degrees dismissed.
Attorney Payment Plans
We believe your financial situation should not impede access to premier legal representation. Grieve Law offers flexible payment options so you can obtain the strong defense you deserve, tailored to your specific needs and circumstances.
Choosing a low-budget lawyer just to lower upfront costs often backfires, leading to weak defense and harsher outcomes. Our team will work closely with you to craft affordable payment solutions to make our award-winning legal counsel attainable for your budget.
| | Grams Possessed | Penalty | Jail Time | Maxium Fine |
| --- | --- | --- | --- | --- |
| First Offense | Any amount | Misdemeanor | 6 months | $1,000 |
| Subsequent Offense | Any amount | Felony | 3.5 years | $10,000 |
In Polk, Wisconsin, how long does a prescription drug charge stay on your record?
Illegal possession of prescription drugs, or 1 of the other prescription drug charges in Glendale, Wisconsin, would likely stay on public records for life.Polk