Criminal Defense Attorneys in Wayne
Washington County, Wisconsin
Dismissing or Reducing Criminal Charges in Wayne
The award-winning attorneys at Grieve Law provide trusted representation to Wayne residents facing criminal charges. Our expert legal team has a proven track record of achieving reductions or complete dismissals for a wide range of charges including OWI, drug offenses, domestic violence and firearm violations.
We firmly believe a single mistake should not have the power to shatter your life and we are dedicated to advocating for your opportunity for a fresh start. Throughout every step of the legal process, Grieve Law tirelessly advocates for your rights and best interests inside and outside of the courtroom. Our attorneys will handle all communication with prosecutors and law enforcement on your behalf while meticulously constructing a strong case aimed at securing the most favorable resolution possible.
Put your case in hands you can trust. Contact Grieve Law today for a free consultation to begin fighting for your freedom.
You are only guilty if you are convicted™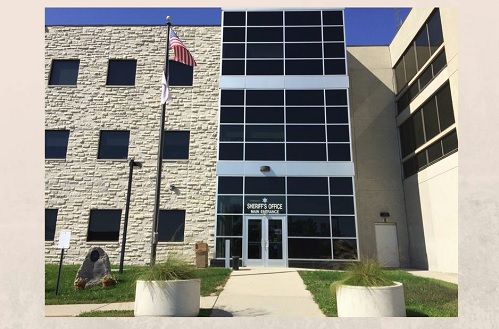 Where to Go to Court: 432 E Washington St, West Bend, WI 53090
Sheriff's Department: 500 Rolfs Avenue, West Bend, WI 53090
Wayne OWI Defense Attorneys
Grieve Law specializes in providing OWI defense for Wayne clients facing impaired driving allegations. Highly experienced legal counsel can make an enormous difference in the result of an OWI defense. Our lawyers hold extensive experience on both the prosecution and defense sides of Wisconsin criminal cases, providing us with a nuanced understanding of impaired driving charges and proven strategies for fighting them.
We excel in identifying and challenging flaws in the prosecution's case and skillfully using them to steer our clients clear of significant fines, incarceration and license revocation. Grieve Law treats you like a person, not just another case. We are committed to developing the strongest possible defense for your unique case.
Don't face OWI charges in Wisconsin alone. With our track record of getting Wisconsin OWI charges of all degrees dismissed, the defense attorneys at Grieve Law are here to craft you a robust and reliable defense.
Attorney Payment Plans
Your financial situation should never be a determining factor in the quality of your legal representation. Grieve Law offers adaptable payment options customized for your budget, ensuring you have access to the outstanding counsel you deserve.
Opting for a budget attorney for lower upfront costs often results in a subpar defense strategy and enduring consequences. Our team will collaborate with you to establish a payment plan, allowing you to put expert attorneys in your corner right away.
| | Grams Possessed | Penalty | Jail Time | Maxium Fine |
| --- | --- | --- | --- | --- |
| First Offense | Any amount | Misdemeanor | 6 months | $1,000 |
| Subsequent Offense | Any amount | Felony | 3.5 years | $10,000 |