Defense Lawyer in Milwaukee County
We defend you in Wisconsin
Milwaukee County's Trusted Defense Firm
When it comes to facing drunk driving and drug charges in Milwaukee County, you need a defense lawyer you can trust. If you got a DWI in Milwaukee County, you know the penalties are stiff—not to mention the OWI fines. You need a Milwaukee County criminal defense attorney who is recognized amongst the public and the legal fields for getting DUI charges reduced or dropped entirely.
You are only guilty if you are convicted™
Grieve Law is an award-winning Milwaukee County OWI/DWI law firm with a nuanced understanding of Wisconsin drunk driving laws and loopholes. Whether you're facing your first offense DUI in Wisconsin or your 10th, Grieve is on your side.
If you're dealing with drug possession or drunk driving charges in Wisconsin, don't put your pocketbook, reputation and freedom in jeopardy; hire a defense lawyer you can depend on.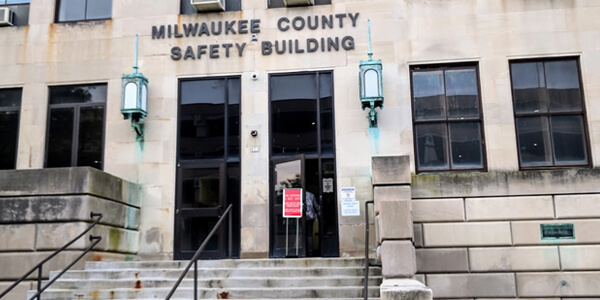 Milwaukee County Sheriff's Office:
821 West State Street,
Milwaukee,
WI
53233
Milwaukee County Courthouse:
901 North 19th Street,

Milwaukee

WI

,

53233

Our Milwaukee criminal defense attorneys guide you every step of the way, from citation to trial. At our Milwaukee criminal defense firm
, we assist you in all interactions with the police and prosecution, both in and out of court.
A free, no-obligation consultation with our team of award-winning former state prosecutors for honest answers is just a call away.
Milwaukee

Drug Defense Lawyers
If facing drug charges in

Milwaukee, WI, Grieve Law is the defense attorney you need to have charges either dropped or significantly reduced. Our Milwaukee drug possession criminal defense attorneys

have years of success defending our clients against drug charges brought against them.
Milwaukee

Attorney Payment Plans