Homicide under Wisconsin law is a broad category that includes felony murder, first-degree intentional homicide, second-degree intentional homicide, reckless homicide, negligent homicide, homicide by negligent use of a motor vehicle, homicide by negligent control of a vicious animal and homicide by negligent use of a firearm. First-degree intentional homicide is a Class A felony in Wisconsin, that could result in a sentence of life in prison. A first-degree reckless homicide carries a penalty of up to 60 years in prison. Second-degree intentional homicide is also a Class B felony in Wisconsin and is punishable for up by up to 60 years in prison. If convicted of a DUI homicide, the penalties are up to 25 years in prison and up to $100,000 in fines.
The Criminal Defense Lawyers Milwaukee Trusts for an Aggressive Defense
When you or someone you know is facing murder charges in Milwaukee or anywhere in Wisconsin, you need the homicide defense lawyers Wisconsin relies on for powerful results. A homicide conviction will change your life forever. When your life and freedom are at stake, choosing the right Milwaukee criminal defense lawyer is the most important decision you'll make. Our Milwaukee manslaughter defense attorneys aggressively and tenaciously defend your rights.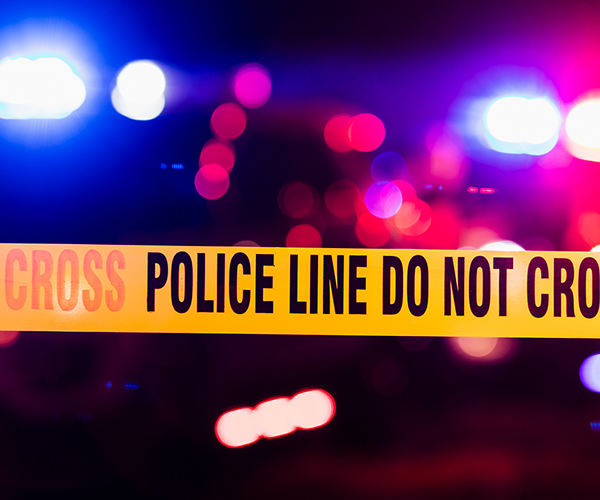 In Wisconsin, negligent homicide, involuntary manslaughter and attempted murder charges are prosecuted to the highest degree. The severe level of prosecution you face means you need an experienced and relentless Milwaukee criminal defense attorney who knows how to navigate the law and produce the strongest defense for your case.
Our Milwaukee criminal defense lawyers represent the following types of criminal charges:
Negligent Homicide Charges
Involuntary Manslaughter Charges
Attempted Manslaughter Charges
1st Degree Manslaughter Charges
Attempted Murders Charges
Murder Charges
Our Milwaukee criminal defense lawyers know how anxious, panicked and nervous defendants are when facing murder charges in Milwaukee or anywhere in Wisconsin. Immediately upon receiving your FREE legal advice consultation, our Milwaukee criminal defense attorneys provide you with options and advice on your best homicide defense strategy. An efficient and highly strategic homicide defense is critical when it comes to protecting your freedom.
Milwaukee Murder Charges Defended with Skill and Strategy
The skill and strategy of your Milwaukee criminal defense attorney impacts the outcome of your case. Not all criminal defense lawyers in Wisconsin have the tactical skills, experience and aggressive methods to defend you in criminal court. You can't rely on second-rate criminal defense lawyers to secure your freedom; you need the Milwaukee homicide defense lawyers with a proven record of success.
Milwaukee Criminal Defense Lawyers with a Reputation for Winning
When your reputation, life and freedom are on the line, depend on Grieve Law LLC. We are the homicide defense attorneys Milwaukee and Southeast Wisconsin trusts for the most aggressive and tenacious criminal defense strategies.
Our attorneys are well versed in every aspect of negligent, involuntary, attempted and intentional homicide or murder charges in Milwaukee or anywhere in Wisconsin. When you are facing homicide or murder charges in Wisconsin, trust the Milwaukee criminal defense attorneys with a remarkable record of success.
Contact the homicide defense lawyers Milwaukee and surrounding areas trust to build a powerful Wisconsin homicide defense case.
In Wisconsin, how long does a homicide charge stay on your record?
If you're convicted of one of the most serious felonies in Wisconsin or anywhere, homicide, you would not only face a possible prison term of up to 40 years, 60 years or possibly a life prison sentence, but the homicide would be on your record for life.