How to Change Your Judge
in Wisconsin Criminal Court
What If I Want a Different Judge?
Under Wisconsin law, a defendant has the right to substitute the judge originally assigned to his or her case. However, there are rules surrounding when this needs to be done. Generally speaking, it needs to be done prior to arraignment, which is when you first enter a not guilty plea.
Motion for Change of Judge with Misdemeanor Charges
Entering a plea can occur at different times depending on whether your case is a misdemeanor or a felony. In a misdemeanor case, the initial appearance and arraignment usually happen at the same hearing. It is important to have a form filled out and submitted to the court prior to the hearing actually beginning. This way, the court official can acknowledge receipt of the substitution request prior to asking for pleas. (How long does a misdemeanor stay on your record in Wisconsin?)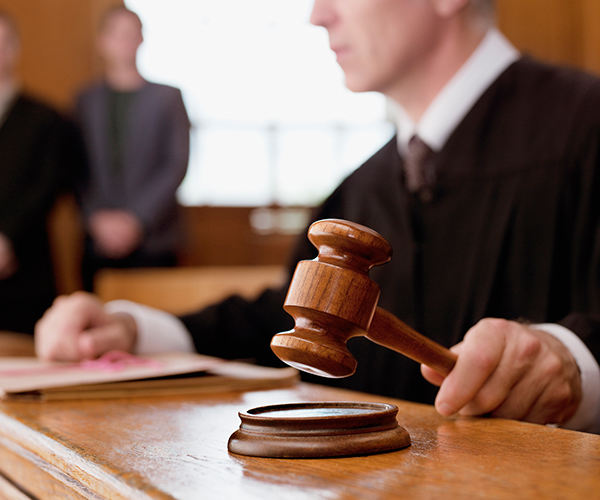 How to Request a New Judge before Making a Felony Plea
In a felony, a defendant is entitled to an initial appearance as well as a Wisconsin preliminary hearing. The arraignment part of the criminal proceedings does not occur until after the preliminary hearing. Again, it is important to have the motion for substitution submitted to the court before the preliminary hearing begins so that the court official can acknowledge the request and get you a new judge before asking for pleas.
Think you have a Biased Judge? Attorneys are Your Key to a Successful Switch.
Keep in mind, when you request a change of judge you do not pick who your new judge is, you will be assigned a new judge. It is important to take into consideration which other judges may get assigned to your case. This is one of the many reasons it is very important to hire an attorney to assist with your criminal case. The attorneys at Grieve Law can provide insight on the judge assigned to your case and your options concerning other judges.
If you are accused of a crime in Milwaukee or any other county in Wisconsin - call Grieve Law:
When charged with a misdemeanor or felony in Wisconsin, you cannot trust your case to a general practice lawyer who has little to no experience with cases like yours. Grieve Law attorneys have years of hands-on experience with criminal cases. Contact us today for a free, no-obligation consultation with one of our award winning former state prosecutors. If you want to change the judge on your case, you'll want to work with Grieve Law.
Not sure whether you request a change of judge? Call an experienced criminal defense attorney at Grieve Law today.