Criminal Defense Attorneys in Barton
Washington County, Wisconsin
Get Barton Criminal Charges Dismissed or Reduced
The esteemed legal team at Grieve Law proudly serves as the trusted criminal defense experts for Barton and all of Washington County. Our award-winning attorneys have a proven track record for securing significant reductions or complete dismissals for a wide range of criminal charges including OWI, drug-related offenses, domestic violence, firearm accusations and more.
We firmly believe a single error should not irrevocably change the course of your life, and we are dedicated to advocating for your second chance. We will tirelessly uphold your rights and advocate for your best interests throughout every stage of the legal proceedings in and out of the courtroom. Our expert team of lawyers will manage all interactions with law enforcement and prosecutors while developing an airtight case on your behalf.
Put your case in hands you can trust. Contact Grieve Law today for a free consultation to begin discussing your defense strategy and begin fighting for your freedom.
You are only guilty if you are convicted™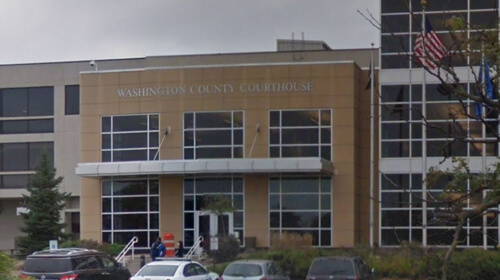 Where to Go to Court: 432 E Washington St, West Bend, WI 53090
Sheriff's Department: 500 Rolfs Ave, West Bend, WI 53095
Barton OWI Defense Attorneys
Grieve Law specializes in providing top-tier OWI defense for clients in Barton. Our lawyers bring extensive experience from both sides of Wisconsin criminal proceedings, granting our team a comprehensive understanding of impaired driving charges and effective strategies for exposing weaknesses in the prosecution's case.
We leverage our intricate knowledge of OWI defense to steer our clients clear of substantial fines, jail time and license revocations. Grieve Law will put our proven OWI defense strategies to work for you from the moment a citation is issued until your case is resolved.
Don't face OWI charges in Wisconsin alone. The established defense attorneys at Grieve Law are here to help you construct a strong defense and defend your best interests. Take a look at our track record of getting Wisconsin OWI charges of all degrees dismissed.
Attorney Payment Plans
Grieve Law believes your financial circumstances should not be the determining factor in the caliber of your legal representation. We provide adaptable payment solutions so you have access to the high-quality legal counsel you rightfully deserve.
Opting for a cut-rate attorney in pursuit of immediate cost savings too often results in subpar legal defense and more severe sentences. Grieve Law will never put you in a position to decide between exceptional representation and financial stability. Our team will work closely with you to create payment arrangements, placing our award-winning legal team firmly on your side.
| | Grams Possessed | Penalty | Jail Time | Maxium Fine |
| --- | --- | --- | --- | --- |
| First Offense | Any amount | Misdemeanor | 6 months | $1,000 |
| Subsequent Offense | Any amount | Felony | 3.5 years | $10,000 |