Criminal Defense Attorney in Addison
Washington County, Wisconsin
Get Addison Criminal Charges Dismissed or Reduced
Grieve Law's award-winning legal team proudly serves as the trusted criminal defense experts for Addison and all of Washington County. Our expert lawyers have a well-documented history of achieving significant reductions or complete dismissals for criminal charges including OWI, drug, domestic violence, firearm charges and more.
One mistake should not permanently ruin your life, and we are committed to winning you a second chance. We will vigorously defend your rights and uphold your best interests throughout every stage of the legal process within and beyond the courtroom. Our skilled team of lawyers will handle all interactions with police and prosecutors while constructing the strongest case possible on your behalf.
Put your case in hands you can trust. Contact Grieve Law today for a free consultation to begin discussing your defense strategy and begin fighting for your freedom.
You are only guilty if you are convicted™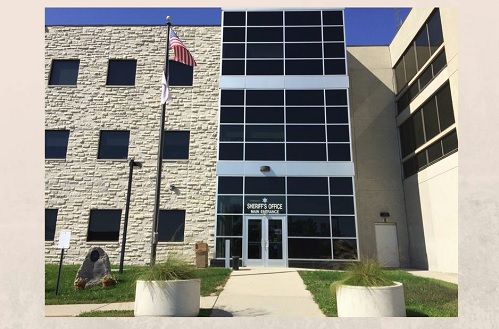 Where to Go to Court: 432 E Washington St, West Bend, WI 53090
Sheriff's Department: 500 Rolfs Ave, West Bend, WI 53095
Addison OWI Defense Attorneys
Grieve Law excels in delivering top-tier OWI defense for Addison clients. Our team of attorneys holds a wealth of experience from both sides of Wisconsin's criminal justice system, granting us an intricate understanding of OWI charges and effective strategies for identifying weaknesses in the prosecution's case.
We utilize our profound knowledge of OWI defense to help our clients avoid harsh fines, jail time and license revocation. From the moment an initial citation is issued until the resolution of your case, Grieve Law is committed to applying our proven OWI defense techniques to construct a rock-solid defense.
Don't face OWI charges in Wisconsin alone. The established defense attorneys at Grieve Law are here to help you construct a strong defense and defend your best interests. Take a look at our track record of getting Wisconsin OWI charges of all degrees dismissed.
Attorney Payment Plans
Your financial circumstances should never determine the quality of your legal representation. Grieve Law provides adaptable payment options so the first-rate legal defense you deserve is always accessible.
Opting for a budget attorney in the pursuit of short-term savings frequently results in subpar legal counsel and harsher sentences. Grieve Law will never put you in the position to choose between top-notch attorneys and financial stability. Our team will work closely with you to establish a payment plan and put our award-winning team in your corner.
| | Grams Possessed | Penalty | Jail Time | Maxium Fine |
| --- | --- | --- | --- | --- |
| First Offense | Any amount | Misdemeanor | 6 months | $1,000 |
| Subsequent Offense | Any amount | Felony | 3.5 years | $10,000 |