West Bend Criminal Defense Attorneys
Washington County, Wisconsin
Dismissing or Reducing West Bend Criminal Charges
The esteemed attorneys at Grieve Law offer award-winning defense for West Bend residents facing criminal charges. Our expert lawyers boast an established track record of securing significant reductions or complete dismissals for an array of charges including OWI, drug offenses, domestic violence and firearm violations.
We believe one mistake should not have the ability to destroy your life, and we will fight tirelessly for your second chance. Grieve Law will relentlessly advocate for your rights at every stage of the legal process in and out of the courtroom. Our attorneys uphold your best interests in all communication with prosecutors and police while constructing an airtight case to achieve the most favorable resolution possible.
Put your case in hands you can trust. Contact Grieve Law today for a free consultation to begin fighting for your freedom.
You are only guilty if you are convicted™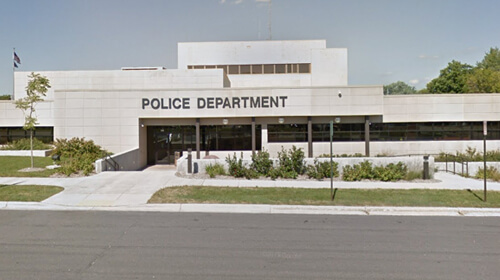 Where to Go to Court: 962 W Paradise Dr, West Bend, WI 53095
Police Department: 350 Vine St, West Bend, WI 53095
OWI Defense Attorneys in West Bend
Grieve Law specializes in OWI criminal defense for West Bend clients. Having highly experienced attorneys on your side can make a significant difference in the outcome of an OWI defense. Our team brings years of combined experience from both sides of Wisconsin criminal proceedings, equipping us with a nuanced knowledge of OWI charges and proven strategies for challenging them.
We are experts in exposing flaws in the prosecution's arguments and leveraging them to help our clients avoid substantial fines, jail time and license revocation. Grieve Law treats you as an individual, not just another case number. We are committed to crafting an ironclad defense for your unique case.
Don't face OWI charges in Wisconsin alone. With our track record of getting Wisconsin OWI charges of all degrees dismissed, the defense attorneys at Grieve Law are here to craft you a robust and reliable defense.
Attorney Payment Plans
Your financial circumstances should never dictate the caliber of your legal representation. Grieve Law provides flexible payment plans tailored to your budget so you have access to the first-rate attorneys you deserve.
Selecting a budget attorney for lower costs frequently leads to a poor defense strategy and long-lasting repercussions. Our team will work closely with you to create an affordable payment schedule and put our award-winning lawyers to work for you.
| | Grams Possessed | Penalty | Jail Time | Maxium Fine |
| --- | --- | --- | --- | --- |
| First Offense | Any amount | Misdemeanor | 6 months | $1,000 |
| Subsequent Offense | Any amount | Felony | 3.5 years | $10,000 |
In West Bend, Wisconsin, how long does a carrying a concealed weapon charge stay on your record?
If you're charged with carrying a concealed weapon in West Bend, Wisconsin, for the 1st time, 7th time or more, that charge will likely remain on your Wisconsin record for life.