Lawyer Payment Plans (OWI/Drugs/Crime)
Glendale-Whitefish Bay office near Bayshore Mall
Payment Plans for a Lawyer: North Shore OWI & criminal defense cases
Monthly payment plans for a North Shore area attorney
Don't let the cost of quality representation steer you away from getting the defense attorney your case needs. Grieve Law attorneys understand that it is rarely possible to pay the lump sum of a payment in one payment. Our firm works with clients on convenient and flexible monthly payments based upon the client's needs.
No matter what the charge, OWI, drugs, gun, domestic violence or even homicide, Grieve law makes it possible for anyone to retain an experienced and strategic legal team to work to get the charges reduced or in some cases, even dropped.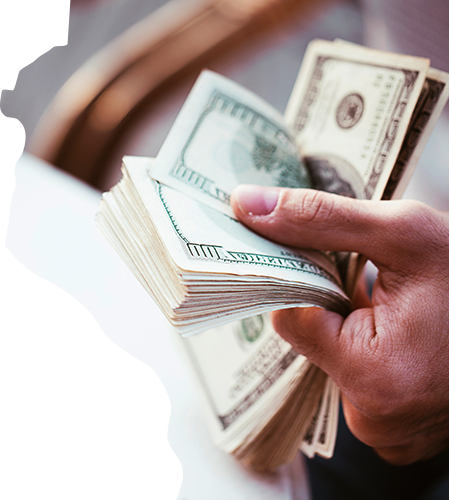 Cost of criminal defense in Glendale & Whitefish Bay
In the North Shore area, the total cost for a criminal defense attorney can vary. The cost of your case is a very common and real concern and an attorney should be forthcoming with you regarding the total costs. An attorney has the obligation to represent a client's best interest at all times. During a free initial consultation, take that time to ask about the projected total cost of the case. Our attorneys are Grieve Law will give you straightforward honest answers.
Do OWI attorneys take financing?
In assessing your case during a free consultation, our attorneys are able to provide you with a projected cost of your case. If you choose to retain our firm, we accept all forms of payments including, cash, credit, and checks. We will work with you to arrange for a reasonable payment plan to fit your budget and lifestyle. This helps get you an award-winning defense team as a price that you can afford.
Are payment plans accepted in any case?
No matter what type of crime you are charged with, our attorneys are ready and willing to work out an affordable financing option for whatever criminal offense you have been accused of. No matter your financial status, our team will work with you to ensure you have your day in court with one of our experienced attorneys by your side.
Grieve Law offers monthly payments for all locations
What type of payments are accepted?
We accept:
Personal Check
Cash
Cashier's check
Money Order
The legal fees can vary from case to case. Grieve Law works to ensure that each client gets a fair and reasonable deal and a payment plan that works for their case. The cost associated with retaining one of our experienced attorneys fails to compare at the cost of navigating the legal system alone.
An OWI conviction can wind up costing you tens of thousands of dollars over a lifetime. Don't cheap out on an attorney now, which could end up causing you more money down the road. Our team of defense lawyers will seek out the strongest defense possible to get you the best outcome on your case.