Lawyer Payment Plans (OWI/Drugs/Crime)
Madison office just off the Beltline
Lawyer Payment Plans for Madison and the Dane County Area
Don't let the price of legal representation keep you from getting the strong defense your case needs. At Grieve Law, our attorneys know it's rarely ever possible to pay all your legal fees at once. This is why we work with our clients and take convenient and flexible monthly payments.
You are only guilty if you are convicted™
Regardless of whether you're facing DUI charges, drugs charges, weapons charges, domestic violence or homicide charges, Grieve Law makes it possible for you to have an experienced and strategic criminal defense attorney working to get the charges reduced, or even dropped.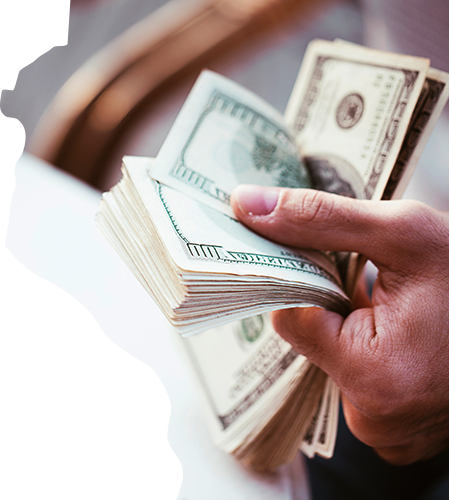 Criminal Defense Lawyer Costs and Fees in Madison
In the Madison area, pricing for criminal defense lawyers can vary wildly. How much your case will cost is a very real concern and not something an attorney should be shy to discuss. An attorney has an obligation to represent his or her client's interests at all times. Most law firms offer a free initial consultation. During that meeting, be sure to ask about projected case costs. At Grieve Law, we'll give you honest answers.
Do DUI Lawyers Take Monthly Payments?
Our drunk driving defense attorneys offer free initial consultations to assess your case. If you hire us, we'll take all standard forms of payment, such as personal checks, debit and credit cards and cash. We'll set up a reasonable financing plan to fit your lifestyle and budget. You'll get award-winning legal defense at a price you can afford.
What about Drugs and Other Offenses?
Our attorneys are happy to work out affordable payment plans for those accused of drug or paraphernalia possession, domestic violence, distribution of a controlled substance or any other criminal offense. No matter your level of income, our team of experienced criminal defense attorneys will make sure you have your day in the Wisconsin court system.
Grieve Law offers financing for all locations
What about Credit Cards?
We accept:
Personal Check
Cash
Cashier's check
Money Order
Legal fees will vary from case to case, Grieve Law ensures each client gets a fair deal and a payment plan that works for them. Our fees for defending your DUI, gun or felony charges are more affordable than the consequences of navigating the legal system alone.
One OWI conviction can cost you tens of thousands of dollars over your lifetime. Don't risk a cheap defense only to spend all that money later on court fees, fines, and increased insurance rates. Our criminal defense lawyers will create the strongest defense possible so your charges get reduced or dropped. Grieve Law Madison serves clients from Dane County communities including Waunakee, Verona, Sun Prairie, Middleton, Fitchburg and throughout Wisconsin.