Bay View OWI Attorney
Milwaukee County, Wisconsin
Milwaukee County OWI penalties can be severe, which is why obtaining an experienced attorney in Bayview could help you establish the best possible OWI defense. First-offense OWI penalties range $150 to $300, not to mention a $435 surcharge, and driver's license revocation could be 6-9 months.
Tom Grieve
OWI & Criminal Defense Attorney
The OWI Lawyer Bay View Citizens Can Count On
Your first drunk driving charge in Wisconsin can come with life-changing consequences. You could be facing possible penalties such as harsh fines, jail time, the loss or suspension of your license, restricted rights, and even the loss of the ability to cross international borders. Fee to plea lawyers simply just don't understand:
You are only guilty if you are convicted™
Award-winning Bay View criminal defense attorneys
Nobody anticipates criminal charges. Trying to save money on a cheap attorney doesn't always lead to the best defense, and can end up costing you more in the future. Grieve Law offers flexible payment plans to help you afford our top criminal defense attorneys. Don't allow criminal charges to damage your permanent record and dismantle your lifelong earning potential. When Facing OWI charges in Wisconsin, the best way to protect your future is by making an informed decision on the criminal defense lawyer you choose.
Our Bay View criminal defense attorneys will help you through each step of the process of fighting for your innocence; from citation to trial. At our Milwaukee criminal defense firm, we help you with every interaction with both the police and the prosecution. Grieve Law attorneys are your fiercest advocates anywhere, especially: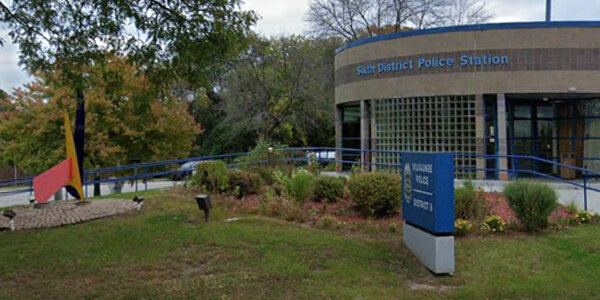 Bay View Police Department: 3006 S 27th St, Milwaukee, WI 53215
Affordable Bay View OWI attorneys win cases across Milwaukee County
Wisconsin laws vary by county. When you're up against criminal charges in Bay View, you need a criminal defense attorney with Milwaukee County experience.
Defending our client's rights is Grieve Law's number one concern. We've helped client's maintain their rights and save thousands of dollars in fines by reducing their charges. We offer a free initial phone consult so you'll know what to expect.
In Bay View, Wisconsin, how long does an OWI charge stay on your record?
A Wisconsin defense attorney in Milwaukee County can help Bay View residents fight OWI charges, which could include fines over $1,000 and lifelong listing on your record.