River Hills Criminal Defense Attorneys
Milwaukee County, Wisconsin
Get criminal charges reduced or dismissed in River Hills
When your rights are on the line, you need advocates you can trust. Grieve Law's award-winning Wisconsin Attorneys have a proven record of securing favorable results for clients facing criminal charges across Milwaukee County. We tirelessly protect the rights of clients accused of OWI, drug offenses, domestic abuse and firearm charges.
We know a single mistake can carry lifelong consequences. Grieve Law's expert River Hills lawyers are here to protect your best interests in and out of the courtroom. We'll be by your side through each stage of the process and handle every interaction with the police and prosecution.
Let Grieve Law's premier criminal defense attorneys uphold your rights while you move your life forward.
Contact Grieve Law today for a free consultation to begin discussing your defense strategy and fighting for your freedom.
You are only guilty if you are convicted™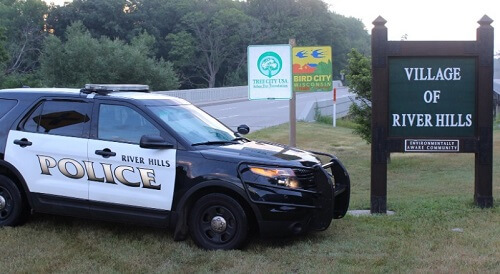 Where to Go for Court: 7650 N. Pheasant Lane, River Hills, WI 53217
Police Station: 7650 N Pheasant Ln, River Hills, WI 53217
OWI Defense Attorneys for River Hills
Experienced legal representation is critical when facing an impaired driving charge. Grieve Law is renowned for helping clients avoid severe penalties like steep fines, jail time and lost licenses. Our attorneys expertly expose flaws in the prosecution's argument while constructing an ironclad defense.
The outcome of an OWI charge hinges heavily on the quality of your legal representation. The lawyers at Grieve Law offer extensive expertise from both sides of Wisconsin criminal cases, providing us with an unparalleled vantage point for getting charges reduced or dismissed.
Grieve Law offers an uncompromised commitment to upholding your rights at every stage. If your freedom is at stake, trust the OWI attorneys armed with proven strategies to fight for you. Take a look at our track record of getting OWI charges in Wisconsin dismissed.
Attorney Payment Plans
Grieve Law offers adjustable payment options so cost never obstructs your access to premier legal counsel.
We know opting for a low-budget attorney can be tempting, but it too often leads to poorly constructed cases and harsher penalties than necessary. Work with Grieve Law's accomplished team to fight for the justice you deserve.
| | Grams Possessed | Penalty | Jail Time | Maxium Fine |
| --- | --- | --- | --- | --- |
| First Offense | Any amount | Misdemeanor | 6 months | $1,000 |
| Subsequent Offense | Any amount | Felony | 3.5 years | $10,000 |
In River Hills, Wisconsin, how long does a battery charge stay on your record?
For first-offense battery, or other violence-related charges in River Hills, Wisconsin, could remain on a resident's record for life.