Criminal Defense Attorneys in Saukville
Ozaukee County, Wisconsin
Saukville OWI Defense Attorneys
The distinguished legal team at Grieve Law provides expert OWI criminal defense to residents of Saukville and across Ozaukee County. Our attorneys draw upon their extensive experience on both sides of Wisconsin's criminal justice system to utilize proven strategies in countering impaired driving charges while unwaveringly protecting your rights.
Our expert team of lawyers conducts a thorough examination of the prosecution's case, leveraging their specialized expertise in OWI cases to pinpoint weaknesses in their arguments and steer our clients clear of substantial fines, jail time and license revocation. Grieve Law prioritizes personalized attention for each client, managing all interactions with law enforcement and prosecutors while crafting an ironclad defense strategy specifically tailored to the unique aspects of your case.
Contact the experts at Grieve Law today for a free consultation to begin discussing your defense strategy and fighting for your freedom.
You are only guilty if you are convicted™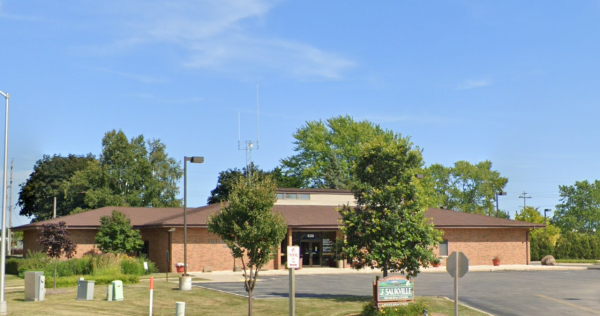 Where to Go to Court: 649 E Green Bay Av, Saukville, WI, 53080
Police Department: 649 E Green Bay Ave, Saukville, WI 53080
Drug Charge Defense Attorneys in Saukville
Place your confidence in Grieve Law's seasoned drug defense attorneys as they harness their expertise to protect your rights in the face of criminal drug charges in Saukville. We diligently examine every aspect of your case to pursue reductions or the complete dismissal of your charges.
Our defense strategies are painstakingly customized to the specific drug and severity of charges you are facing. Whether it is a THC possession charge or a more severe distribution charge involving higher-level controlled substances, our legal team possesses the nuanced understanding required to deploy effective strategies for both scenarios. We boast an intimate familiarity with all levels of drug charges and local prosecutors, giving us the insight to create the most formidable defense strategy.
Don't go at it alone against criminal drug allegations. With proven experience dismissing all types of criminal charges in Wisconsin, you can trust Grieve Law to uphold your rights. We will customize our approach to give you the best chance at a favorable outcome.
Attorney Payment Plans
Grieve Law's mission is to make exceptional legal representation accessible through personalized payment plans adapted to your specific financial circumstances. Our committed team works closely with each client to craft affordable payment plans customized to your needs.
| | Grams Possessed | Penalty | Jail Time | Maxium Fine |
| --- | --- | --- | --- | --- |
| First Offense | Any amount | Misdemeanor | 6 months | $1,000 |
| Subsequent Offense | Any amount | Felony | 3.5 years | $10,000 |