Port Washington Criminal Defense Attorneys
Ozaukee County, Wisconsin
OWI Defense Attorneys Port Washington
Grieve Law's award-winning legal team delivers expert OWI criminal defense for residents of Port Washington and throughout Ozaukee County. Our lawyers leverage their extensive experience on both sides of Wisconsin criminal proceedings to employ well-established strategies to counter impaired driving charges while tirelessly protecting your rights.
Our legal experts conduct a comprehensive examination of the prosecution's case, utilizing their OWI proficiency to identify weaknesses in their arguments and protecting clients from severe consequences like harsh fines, incarceration and revoked licenses. Grieve Law offers personalized attention to each client, handling all interactions with law enforcement and prosecutors while crafting a robust defense strategy tailored to the unique aspects of your case.
Contact the experts at Grieve Law today for a free consultation to begin discussing your defense strategy and fighting for your freedom.
You are only guilty if you are convicted™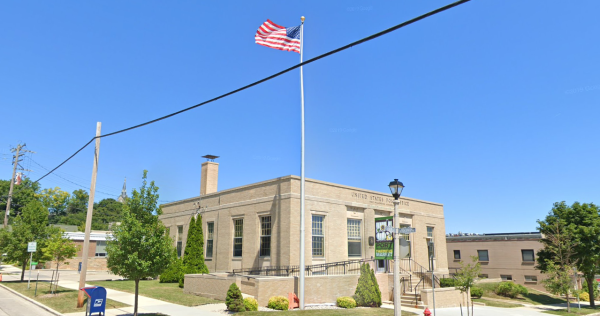 Where to Go to Court: Port Washington City Hall, 100 W Grand Av, Port Washington, WI 53074
Police Station: 365 N Wisconsin St, Port Washington, WI 53074
Port Washington Drug Charge Defense Attorneys
Trust Grieve Law's seasoned drug defense attorneys to leverage their expertise and protect your rights when confronted with criminal drug charges in Port Washington. We steadfastly work to understand every phase of your case and relentlessly fight for reductions or dismissals of your charges.
Our defense strategies are meticulously tailored to align precisely with the nature of your drug allegation and the seriousness of the charges you face. A THC possession charge requires a different approach than a more serious distribution charge involving higher-level controlled substances, and our legal team has a nuanced understanding of effective strategies to combat both. We are intricately familiar with all levels of drug charges and local prosecutors, providing us the perspective to craft the strongest possible defense.
Don't go at it alone against criminal drug allegations. With proven experience dismissing all types of criminal charges in Wisconsin, you can trust Grieve Law to uphold your rights. We will customize our approach to give you the best chance at a favorable outcome.
Attorney Payment Plans
Grieve Law assures your ability to access exceptional legal representation through payment plans made to accommodate your unique financial circumstances. We believe financial constraints should never hinder your access to exceptional criminal defense. Our dedicated team collaborates closely with every client to design affordable payment solutions tailored to your needs.
| | Grams Possessed | Penalty | Jail Time | Maxium Fine |
| --- | --- | --- | --- | --- |
| First Offense | Any amount | Misdemeanor | 6 months | $1,000 |
| Subsequent Offense | Any amount | Felony | 3.5 years | $10,000 |
In Port Washington, Wisconsin, how long does an armed robbery charge stay on your record?
Armed robbery charges in Port Washington, Wisconsin, could not only lead to a $100,000 fine but a permanent listing of those charges on your Wisconsin record.