Darien Criminal Defense Attorneys
Walworth County, Wisconsin
OWI Defense Attorneys in Darien
Grieve Law specializes in delivering premier OWI defense for clients facing charges in Darien. Our attorneys draw from extensive experience on both sides of Wisconsin criminal cases, equipping us with comprehensive insight into impaired driving allegations and effective tactics to expose flaws in the prosecution's arguments.
We leverage our in-depth OWI defense expertise to help steer our clients clear of substantial fines, jail time and license revocation. Grieve Law will immediately put our proven OWI defense strategies to work for you, from the moment you receive a citation through the resolution of your case.
Contact the experts at Grieve Law today for a free consultation to begin discussing your defense strategy and fighting for your rights.
You are only guilty if you are convicted™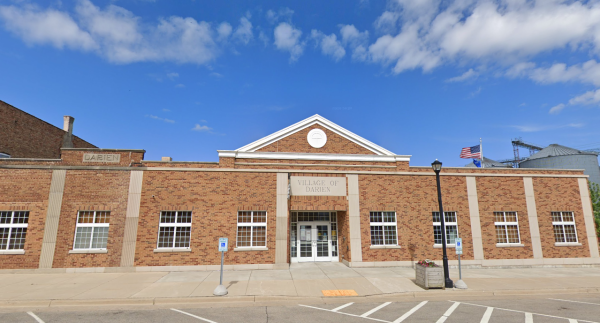 Where to Go to Court: 20 Wisconsin St, Darien, WI 53114
Police Department: 123 S. 2nd St #1, Delavan, WI 53115
Drug Charge Defense Attorneys in Darien
For skilled criminal drug defense in Darien, rely on the award-winning attorneys at Grieve Law. We draw on our decades of combined experience to safeguard your rights when confronted with drug charges.
Our tailored defense strategies are designed around the specific allegations and drug type involved, whether a minor THC possession or a more serious distribution offense with high-level substances. Our lawyers possess the expertise and insight to implement optimal tactics based on the intricacies of your charges and build the most aggressive defense to achieve the best possible outcome.
Trust our award-winning team and our well-documented history of getting criminal charges in Wisconsin dismissed.
Attorney Payment Plans
At Grieve Law, we believe premier legal representation should be within reach for anyone navigating the justice system. We recognize the financial hardship legal troubles can bring, so we provide personalized payment plans designed around your unique situation. Our team will collaborate closely with you to develop manageable payment solutions to fit your budget. We are devoted to guaranteeing expenses never prevent our clients from receiving the best possible legal counsel.
| | Grams Possessed | Penalty | Jail Time | Maxium Fine |
| --- | --- | --- | --- | --- |
| First Offense | Any amount | Misdemeanor | 6 months | $1,000 |
| Subsequent Offense | Any amount | Felony | 3.5 years | $10,000 |