Linn Criminal Defense Attorneys
Walworth County, Wisconsin
OWI Defense Attorneys in Linn
The award-winning attorneys at Grieve Law deliver premier criminal defense against OWI charges for clients in Linn and throughout Walworth County. Our skilled lawyers have leveraged their experience from both sides of the Wisconsin criminal justice system to develop proven tactics to combat drunk driving accusations and aggressively uphold your rights.
Our legal team conducts a comprehensive analysis of the prosecution's arguments, utilizing their specialized OWI expertise to find weaknesses in their case and protect our clients from harsh penalties like steep fines, jail time and license revocation. Grieve Law offers customized, personal attention to each client, managing all interactions with authorities while constructing an airtight, situation-specific defense.
Contact the experts at Grieve Law today for a free consultation to begin discussing your defense strategy and fighting for your freedom.
You are only guilty if you are convicted™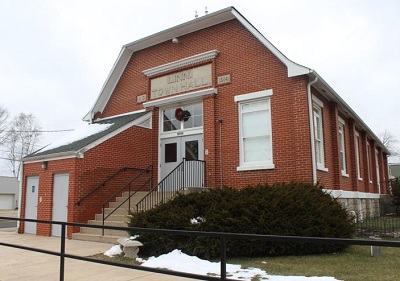 Where to Go to Court: W3728 Franklin Walsh St, Zenda, WI 53195
Police Station: W3728 Franklin Walsh St, Zenda, WI 53195
Linn Drug Charge Defense Attorneys
Rely on the experienced drug defense attorneys at Grieve Law to harness their expertise in safeguarding your rights when facing criminal drug charges in Linn. We analyze each aspect of the case against you with the goal of minimizing or completely dismissing the charges.
Our defense strategies are specifically tailored for the drug you are accused of possessing and the gravity of the charges you are facing. Whether you're dealing with a minor THC possession charge or facing more significant accusations related to the distribution of high-level controlled substances, our attorneys possess the in-depth knowledge needed to employ effective tactics and construct the most airtight defense strategy possible.
Don't confront criminal drug allegations alone. Grieve law has a proven history of dismissing a wide variety of criminal accusations in Wisconsin. Lean on our expertise and diligence to shield your rights at every turn.
Attorney Payment Plans
Our mission is to make our premier legal services attainable for anyone in legal trouble, so we provide personalized payment plans designed around your specific financial situation. The dedicated team at Grieve Law partners closely with each client to create budget-friendly payment solutions to match your needs.
| | Grams Possessed | Penalty | Jail Time | Maxium Fine |
| --- | --- | --- | --- | --- |
| First Offense | Any amount | Misdemeanor | 6 months | $1,000 |
| Subsequent Offense | Any amount | Felony | 3.5 years | $10,000 |