Brookfield Criminal Defense Attorneys
Waukesha County, Wisconsin
Reducing or dismissing Brookfield criminal charges
Grieve Law's award-winning attorneys are the go-to legal team for criminal defense in Brookfield. We have extensive experience defending Waukesha County clients against OWI, drug, domestic violence and firearm charges.
We believe a single mistake should not cast a shadow over the rest of your life. Grieve Law will give you a powerful voice in and out of the courtroom, protecting your rights and working to secure the most favorable outcome possible. We'll be by your side through each step of the legal proceedings, managing all communication with law enforcement and prosecutors while building an airtight defense.
Don't fight criminal charges alone. Contact Grieve Law today for a free consultation to begin discussing your defense strategy and fighting for your freedom.
You are only guilty if you are convicted™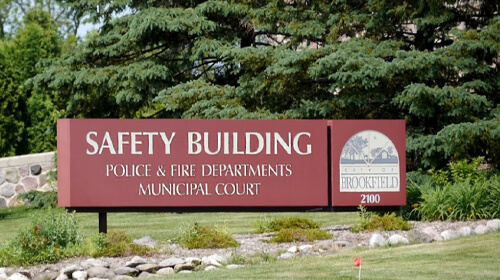 Where to Go for Court & Brookfield Police Department:
2100 N Calhoun Rd,

Brookfield,

WI

,

53005
OWI Defense Attorneys in Brookfield
Grieve Law criminal defense attorneys specialize in defending and upholding the rights of clients facing OWI charges. Our team of Brookfield OWI lawyers has years of experience protecting clients from harsh fines, jail time and license revocation.
In OWI cases, the role of experienced legal counsel cannot be overstated. The attorneys at Grieve Law offer a unique combination of expertise from both sides of Wisconsin's criminal justice system, equipping us with effective strategies to secure a favorable outcome for your case. We tirelessly work to construct rock-solid defenses and expose weaknesses in the prosecution's case.
When your future is at risk, you need advocates with a deep understanding of the intricacies of OWI defense. Grieve Law has a proven track record of OWI dismissals, proving our dedication to each and every client.
Attorney Payment Plans
We believe financial obstacles should never restrict your access to top-notch legal counsel. We offer
flexible payment options
to ensure your budget doesn't limit your ability to properly fight your case.
Choosing a low-budget attorney can be tempting, but frequently comes back to bite you by resulting in more severe penalties, higher fines and potential incarceration. Grieve Law doesn't want to make you break the bank for premier legal representation. Our primary goal is to protect your rights above all else.
Contact Grieve Law today,
Brookfield's most trusted criminal defense team
.
| | Grams Possessed | Penalty | Jail Time | Maxium Fine |
| --- | --- | --- | --- | --- |
| First Offense | Any amount | Misdemeanor | 6 months | $1,000 |
| Subsequent Offense | Any amount | Felony | 3.5 years | $10,000 |
In Brookfield, Wisconsin, how long does a battery charge stay on your record?
Even if a Glendale, Wisconsin, resident avoids penalties of up to $10,000 and a 9 month prison term, a charge of battery could be difficult to get off their record, which likely would be listed for life.Brookfield