Criminal Defense Attorney in Butler
Waukesha County, Wisconsin
Get criminal charges in Butler reduced or dismissed
Grieve Law's acclaimed attorneys are the trusted team for clients facing criminal charges in Butler. We have years of experience defending clients in Waukesha County against OWI, drug, domestic violence and firearm charges.
One mistake shouldn't ruin the rest of your life, and Grieve Law is committed to getting our clients second chances. We will fiercely advocate for you in and out of the courtroom to protect your rights and strive for the best possible outcome in your case. We meticulously construct impermeable defenses and we are experts in identifying flaws in the prosecution's case.
Don't fight criminal charges alone. Contact Grieve Law today for a free consultation to begin discussing your defense strategy and fighting for your freedom.
You are only guilty if you are convicted™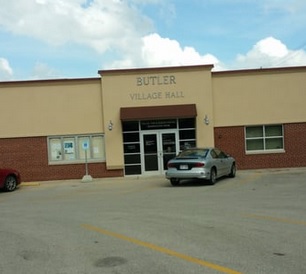 Where to Go for Court: 12621 West Hampton Ave, Butler, WI 53007-1791
Police Department: 12621 West Hampton Ave, Butler, WI 53007-1791
Butler OWI Defense Attorneys
The criminal defense attorneys at Grieve Law are experts in protecting the rights of clients facing OWI charges. Our team of OWI attorneys in Butler boasts years of dedicated experience shielding clients from severe penalties like steep fines, jail time and license revocation.
Knowledgeable legal representation is critical to a positive outcome in an OWI case. Grieve Law's attorneys hold a wealth of experience on both sides of Wisconsin's criminal justice system. Our expertise equips us with proven strategies to achieve favorable outcomes for your case.
When your future is at risk, you need advocates with a deep understanding of the challenges of OWI defense. Grieve Law has a proven track record of OWI dismissals, proving our dedication to every single one of our clients.
Attorney Payment Plans
We believe financial constraints should never stand in the way of accessing top-tier legal counsel. We provide flexible payment options so your budget never restricts your ability to mount a strong defense.
Opting for a cut-rate attorney often results in harsher sentences, increased fines and potential jail time. Grieve Law is committed to ensuring you don't have to decide between financial stability and high-quality legal representation.
| | Grams Possessed | Penalty | Jail Time | Maxium Fine |
| --- | --- | --- | --- | --- |
| First Offense | Any amount | Misdemeanor | 6 months | $1,000 |
| Subsequent Offense | Any amount | Felony | 3.5 years | $10,000 |