Delafield Criminal Defense Attorneys
Waukesha County, Wisconsin
Get Delafield criminal charges reduced or dismissed
Grieve Law's criminal defense attorneys are the trusted legal team for clients facing criminal charges in Delafield. Our Waukesha County lawyers have extensive experience securing favorable results for clients charged with OWIs, drug, domestic abuse and firearm offenses.
We firmly believe one mistake should dictate the quality of your future. Grieve Law will protect your rights in and out of the courtroom while developing the best defense possible. We'll guide you through every step of the complex legal process and handle all interactions with the prosecution and law enforcement.
Don't fight criminal charges alone. Contact Grieve Law today for a free consultation to begin discussing your defense strategy and fighting for your freedom.
You are only guilty if you are convicted™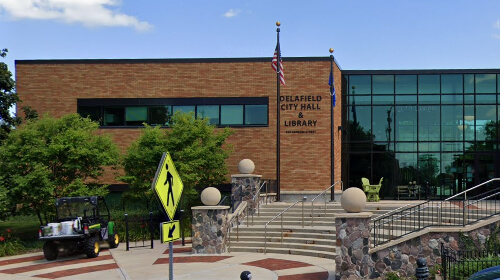 Where to Go for Court:
500 N Genesee St.

Delafield

WI

,

53018
Delafield Police Department:
115 Main St.

Waukesha

WI

,

53018
OWI Defense Attorneys in Delafield
Grieve Law specializes in expert criminal defense for Delafield clients facing OWI charges. We've built a reputation for exposing flaws in the prosecution's argument, keeping our clients out of jail and helping them avoid harsh fines.
When fighting an OWI charge, an experienced attorney on your side can make all the difference. Our lawyers offer extensive expertise from years of working on both sides of the Wisconsin criminal justice system. Grieve Law utilizes proven strategies and works tirelessly to get your charges reduced or dismissed.
When your future is at stake, you need advocates who understand the intricacies of OWI defense. Grieve Law has a proven track record of achieving OWI dismissals, proving our steadfast dedication to our clients.
Attorney Payment Plans
We offer flexible payment options for Delafield clients so finances don't restrict your access to premier legal representation.
We know facing criminal charges can cause financial stress, but choosing a cut-rate defense attorney too often ends in harsher penalties, amplified fines and jail time. Grieve Law refuses to make you pick between first-class representation and financial stability. We're devoted to tailoring payment arrangements to your circumstances.
| | Grams Possessed | Penalty | Jail Time | Maxium Fine |
| --- | --- | --- | --- | --- |
| First Offense | Any amount | Misdemeanor | 6 months | $1,000 |
| Subsequent Offense | Any amount | Felony | 3.5 years | $10,000 |
In Delafield, Wisconsin, how long does a homicide charge stay on your record?
Homicide is a serious felony that could lead to 60 years or life in prison for any Delafield, Wisconsin, resident who is convicted of it, but even if charged with the crime, the listed charges could remain on Wisconsin records for life.