Elm Grove Criminal Defense Attorneys
Waukesha County, Wisconsin
Get criminal charges reduced or dismissed in Elm Grove
Grieve Law's acclaimed attorneys are the go-to criminal defense experts for Elm Grove residents facing criminal charges. Our award-winning legal team boasts a long history of achieving favorable results for clients accused of OWI, drug-related offenses, domestic abuse and firearm violations.
We firmly believe one mistake should not ruin your life. Grieve Law offers expert legal guidance, protecting your rights inside and outside of the courtroom and handling all interactions with police and prosecutors. We will diligently partner with you through every phase of the legal process while developing a powerful defense strategy.
Don't fight criminal charges alone. Contact Grieve Law today for a free consultation to begin discussing your defense strategy and fighting for your freedom.
You are only guilty if you are convicted™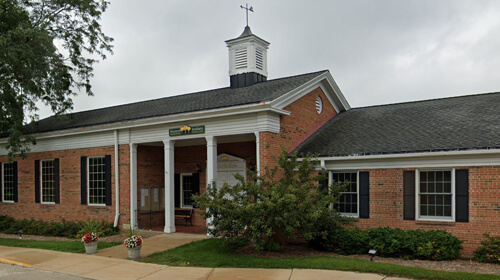 Elm Grove Police Department & Where to Go for Court:
13600 Juneau Blvd.

Elm Grove

WI

,

53122
Elm Grove OWI Defense Attorneys
Grieve Law specializes in delivering exceptional criminal defense for Eagle clients confronted with OWI allegations. Our reputation for getting OWI charges dismissed or reduced is built on our ability to identify vulnerabilities in the prosecution's case, sparing our clients from severe fines, imprisonment and license revocation.
When facing an OWI charge, experienced and knowledgeable legal representation is critical to your case. Our expert attorneys have a deep understanding of both sides of Wisconsin criminal law and we are ready to use our proven defense strategies to secure the most favorable outcome for your case.
When your future is at stake, you need advocates who understand the intricacies of OWI defense. Grieve Law has a proven track record of OWI dismissals, demonstrating our unwavering dedication to our clients.
Attorney Payment Plans
We firmly believe premier legal representation should be attainable for anyone, regardless of their financial situation. Grieve Law offers flexible payment solutions so financial limitations never restrict your access to the best possible defense.
We know hiring a low-cost attorney can be tempting, but too often the choice costs you in the long run through steeper fines and more severe sentences. We don't force you to choose between top-notch counsel and affordability. Our team boasts a proven history of success, fueled by a dedication to justice.
| | Grams Possessed | Penalty | Jail Time | Maxium Fine |
| --- | --- | --- | --- | --- |
| First Offense | Any amount | Misdemeanor | 6 months | $1,000 |
| Subsequent Offense | Any amount | Felony | 3.5 years | $10,000 |
In Elm Grove, Wisconsin, how long does a strangulation charge stay on your record?
Even if it�s possible to avoid a 6-year-prison term or a $10,000 fine if you�re charged with strangulation in Glendale, Wisconsin, you may not be able to avoid a permanent listing on your public record.Elm Grove