Merton Defense Attorneys
Waukesha County, Wisconsin
If you've gotten a OWI in Merton, you need representation from an award winning defense attorney. Grieve Law is well known for our work defending DWI/OWI and possession charges and getting them reduced or dropped entirely. If you've had one OWI or 5, your best chance of avoiding a life-changing conviction are with Grieve Law. Our team consists of former state prosecutors understands the nuance and loopholes in Wisconsin DUI Law.
You are only guilty if you are convicted™
If you or a loved one has recently gotten a DUI in Merton, you should work to secure representation as quick as possible. The sooner you contact Grieve Law, the sooner we can begin building a case to defend you in court. Convictions can be life-altering events, you want to make sure you're doing everything possible to be prepared.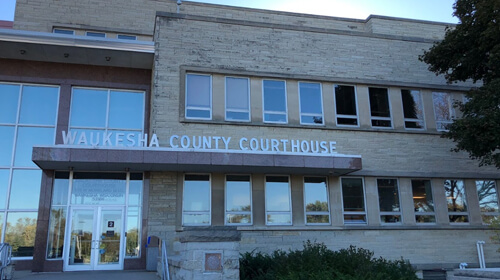 Where to Go for Court: 515 W. Moreland Boulevard, Waukesha, WI 53188
Waukesha County Sheriff: 515 W. Moreland Boulevard, Waukesha, WI 53188
Merton Drug Defense Lawyers
If facing drug charges in Merton, WI, Grieve Law is the defense attorney you need to have charges either dropped or significantly reduced. Our Waukesha drug possession criminal defense attorneys

have years of success defending our clients against drug charges brought against them.
Merton Attorney Payment Plans
Don't trust your life to some general practice attorney. A free, no-obligation consultation with our team of award-winning former state prosecutors for honest answers is just a call away.
| | Grams Possessed | Penalty | Jail Time | Maxium Fine |
| --- | --- | --- | --- | --- |
| First Offense | Any amount | Misdemeanor | 6 months | $1,000 |
| Subsequent Offense | Any amount | Felony | 3.5 years | $10,000 |