Criminal Defense Attorneys in Nashotah
Waukesha County, Wisconsin
Get Nashotah criminal charges reduced or dismissed
When confronted with criminal charges in Nashotah, entrust your case to the award-winning attorneys at Grieve Law. Our expert team of Waukesha County lawyers has a well-established track record of effectively defending clients against OWI, drug, domestic violence and firearm charges.
One mistake should not be allowed to define your future, and we are dedicated to getting you a second chance. Throughout every phase of the criminal defense process, both within and beyond the courtroom, we will tirelessly advocate for your rights and best interests. Our skilled legal team offers expert guidance and manages all interactions with the prosecution and police while constructing a rock-solid case to achieve the most favorable outcome for your unique case.
Don't fight criminal charges alone. Contact Grieve Law today for a free consultation to begin fighting for your freedom and discussing your defense strategy.
You are only guilty if you are convicted™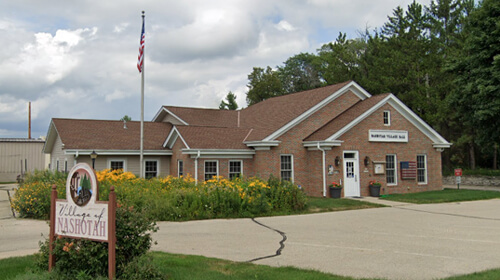 Where to Go for Court: 174 E Wisconsin Ave, Oconomowoc, WI 53066
Police Department: N44 W32950 Watertown Plank Rd, Nashotah, WI 53058
Nashotah OWI Defense Attorneys
Grieve Law specializes in defending Nashotah clients against OWI charges. The success of an impaired driving defense is heavily dependent on the knowledge and skill of your legal representation. Our attorneys have extensive experience on both sides of the Wisconsin criminal justice system and an intricate understanding of what it takes to beat an OWI allegation.
Grieve Law excels at finding vulnerabilities in the prosecution's case and using them to help our clients avoid large fines, jail time and license revocation. You don't need to let an OWI charge derail your future- we combine specialized expertise with proven defense strategies to get your charges reduced or dismissed.
Don't face OWI charges in Wisconsin alone. With our track record of getting Wisconsin OWI charges of all degrees dismissed, the established defense attorneys at Grieve Law are here to construct a confident defense to protect your future.
Attorney Payment Plans
We believe your access to high-quality legal counsel should never be limited by your financial situation. Grieve Law provides flexible payment plans to fit your budget without compromising the dedicated defense you deserve.
We know it can be tempting to choose a low-budget attorney, but the money you may save isn't worth a low-budget defense and tougher sentence due to poor legal representation. Our award-winning legal team prioritizes justice, and we are committed to working with you to create an affordable payment plan so you can obtain the attorneys you need without financial barriers.
| | Grams Possessed | Penalty | Jail Time | Maxium Fine |
| --- | --- | --- | --- | --- |
| First Offense | Any amount | Misdemeanor | 6 months | $1,000 |
| Subsequent Offense | Any amount | Felony | 3.5 years | $10,000 |