Criminal Defense Attorneys in Oconomowoc
Waukesha County, Wisconsin
Get Oconomowoc Criminal Charges Dismissed or Reduced
The award-winning attorneys at Grieve Law are Oconomowoc's most trusted legal team for criminal defense. Our expert lawyers have a proven track record for getting OWI, drug, domestic abuse and firearm charges reduced or dismissed entirely.
One single mistake should not haunt your life permanently, and our mission is to provide our clients with a second chance. Grieve Law's accomplished legal team will advocate for your rights and best interests at every stage of the legal process, both in and out of court. We handle all interactions with prosecutors and law enforcement while diligently constructing the strongest case possible.
Put your case in hands you can trust. Contact Grieve Law today for a free consultation to begin discussing your defense strategy and fighting for your freedom.
You are only guilty if you are convicted™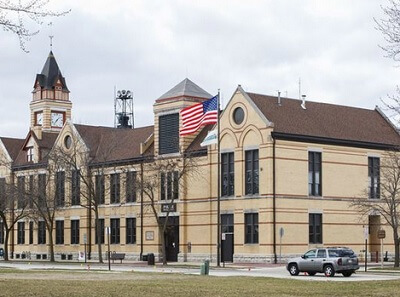 Oconomowoc Police Department & Court:
174 E Wisconsin Ave,
Oconomowoc,
WI
53066
Oconomowoc OWI Defense Attorneys
Grieve Law's attorneys specialize in providing defense for clients in Waukesha County accused of impaired driving. Our team boasts extensive experience from both sides of Wisconsin criminal proceedings, equipping us with a nuanced understanding of how to effectively contest Oconomowoc OWI charges.
We excel in identifying weaknesses in the prosecution's arguments and strategically using them to avoid exorbitant fines, jail time and revoked licenses. From the moment a citation is issued until a resolution is reached, we are committed to building you a bulletproof case and helping you move on with your life.
Don't face OWI charges in Wisconsin alone. With our track record of getting Wisconsin OWI charges of all degrees dismissed, our unshakable defense attorneys at Grieve Law are here to help you construct an impermeable defense and stand strong for your best interests.
Attorney Payment Plans
We are dedicated to making Grieve Law's premier legal representation accessible, regardless of your financial circumstances. We offer affordable payment plans made to fit your budget without restricting the vigorous defense you deserve.
Opting for a low-cost attorney can be tempting, but the short-term savings can have long-term consequences. Enlisting the service of a cut-rate law firm too often leads to a cut-rate defense strategy and more severe sentences. We will never force you to choose between top-tier legal counsel and financial stability. We aim to provide the expert defense you need when you need it most with a payment schedule you can afford.
| | Grams Possessed | Penalty | Jail Time | Maxium Fine |
| --- | --- | --- | --- | --- |
| First Offense | Any amount | Misdemeanor | 6 months | $1,000 |
| Subsequent Offense | Any amount | Felony | 3.5 years | $10,000 |
In Oconomowoc, Wisconsin, how long does a charge for maintaining a drug house stay on your record?
Maintaining 1 drug trafficking place or house could lead to a $25,000 fine, and even if you're not convicted in Oconomowoc, the charges themselves could be listed on your record permanently.