Ottowa Criminal Defense Attorneys
Waukesha County, Wisconsin
Get Criminal Charges Reduced or Dismissed in Ottowa
The distinguished attorneys at Grieve Law proudly serve as Ottawa's trusted criminal defense legal team. Our expert lawyers consistently demonstrate their ability to secure reductions or complete dismissals of OWI, drug, domestic abuse and firearm-related charges.
One mistake shouldn't cast a permanent shadow over the rest of your life, and we are dedicated to providing our clients with second chances. Our award-winning legal team serves as an advocate for your rights and best interests throughout every step of the legal process, in and out of the courtroom. We skillfully manage all interactions with prosecutors and law enforcement while meticulously constructing the strongest case on your behalf.
Put your case in hands you can trust. Contact Grieve Law today for a free consultation to begin discussing your defense strategy and fighting for your freedom.
You are only guilty if you are convicted™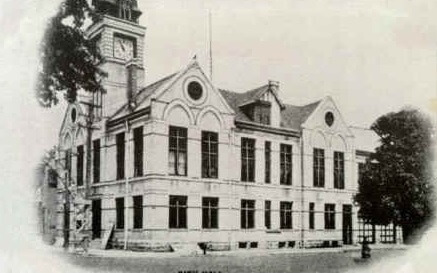 Where to Go for Court: 174 E. Wisconsin Ave., Oconomowoc, WI 53066
Waukesha County Sheriff: 515 W. Moreland Boulevard, Waukesha, WI 53188
Ottowa OWI Defense Attorneys
Grieve Law's attorneys are experts in offering defense to clients in Waukesha County who face accusations of impaired driving. Our team brings years of experience from both sides of Wisconsin's criminal justice system, providing us with a nuanced understanding of the most effective strategies for challenging Ottawa OWI charges.
Our specialty lies in pinpointing weaknesses within the prosecution's arguments and utilizing them to keep our clients safe from harsh fines, incarceration and license revocation. From the moment a citation is issued until a resolution is reached, we are committed to using our intricate understanding of OWI defense to build you an ironclad case.
Don't face OWI charges in Wisconsin alone. The established defense attorneys at Grieve Law are here to help you construct a strong defense and defend your best interests. Take a look at our track record of getting Wisconsin OWI charges of all degrees dismissed.
Attorney Payment Plans
We believe your financial circumstances should never restrict your access to top-notch legal representation. Grieve Law offers flexible payment options tailored to align with your budget while providing the robust defense you deserve.
The short-term savings of a low-budget attorney may be tempting, but they too often can result in long-term consequences. We don't want you to have to choose between exceptional legal counsel and financial stability. Our team will work closely with you to tailor payment solutions so your circumstances don't restrict your access to our award-winning legal advocacy.
| | Grams Possessed | Penalty | Jail Time | Maxium Fine |
| --- | --- | --- | --- | --- |
| First Offense | Any amount | Misdemeanor | 6 months | $1,000 |
| Subsequent Offense | Any amount | Felony | 3.5 years | $10,000 |