Pewaukee Criminal Defense Attorneys
Waukesha County, Wisconsin
Get Pewaukee criminal charges dismissed or reduced
The award-winning attorneys at Grieve Law serve as Pewaukee's trusted criminal defense legal team. Our expert lawyers have a proven track record securing the reductions or complete dismissals of OWI, drug, domestic violence and firearm charges.
We believe one mistake should not permanently impact the rest of your life, and we're committed to winning you a second chance. Our acclaimed legal team will staunchly advocate for your rights and best interests through every stage of the legal process and firmly represent you both in and out of the courtroom. We will manage all interactions with prosecutors and law enforcement while carefully constructing the strongest case possible on your behalf.
Put your case in hands you can trust. Contact Grieve Law today for a free consultation to begin discussing your defense strategy and fighting for your freedom.
You are only guilty if you are convicted™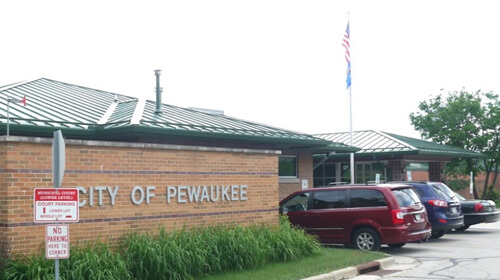 Where to Go for Court:
W240N3065 Pewaukee Rd.,

Pewaukee

WI

,

53072
Pewaukee Police Department:
235 Hickory St.,

Pewaukee

WI

,

53072
OWI Defense Attorneys in Pewaukee
Grieve Law specializes in providing defense to Pewaukee clients confronted with allegations of impaired driving. Our team brings years of collective experience to your corner from both sides of Wisconsin criminal proceedings. We have a unique and nuanced perspective on the most effective strategies for fighting Pewaukee OWI charges.
Our expertise is centered on identifying flaws in the prosecution's case and leveraging them to steer our clients clear of harsh fines, jail time and revoked licenses. From the moment a citation is issued to the point of resolution, Grieve Law is dedicated to using our intricate understanding of OWI defense to construct a rock-solid case.
Don't face OWI charges in Wisconsin alone. The established defense attorneys at Grieve Law are here to help you construct a strong defense and defend your best interests. Take a look at our track record of getting Wisconsin OWI charges of all degrees dismissed.
Attorney Payment Plans
We don't believe your financial circumstances should impact the quality of your legal representation. Grieve Law offers adaptable payment plans to fit into your budget so you are able to access the best legal defense available.
A low-budget attorney often results in a low-budget defense strategy. Our payment plans are designed so you can retain exceptional legal counsel without compromising financial stability. Our team will collaborate closely with you to create a payment solution and ensure your access to our award-winning legal advocacy.
| | Grams Possessed | Penalty | Jail Time | Maxium Fine |
| --- | --- | --- | --- | --- |
| First Offense | Any amount | Misdemeanor | 6 months | $1,000 |
| Subsequent Offense | Any amount | Felony | 3.5 years | $10,000 |
In Pewaukee, Wisconsin, how long does a gun charge stay on your record?
Gun charges in Pewaukee, Wisconsin, will not lead to penalties (that could be up to 10 years in prison) if those charges do not lead to a conviction, but the charges could remain on your record for life.