Criminal Defense Attorneys in Waukesha
Waukesha County, Wisconsin
Get Waukesha Criminal Charges Reduced or Dismissed
The award-winning attorneys at Grieve Law proudly stand as the trusted Waukesha criminal defense experts. Our seasoned lawyers have a proven track record of successfully achieving reductions or complete dismissals for a wide range of charges including OWI, drug offenses, domestic violence, firearm allegations and more.
One mistake should not ruin your life, and the Grieve Law legal team is committed to advocating for your second chance. We will aggressively uphold your rights and best interests throughout every phase of the legal process in and out of the courtroom. We will represent you in all interactions with police and prosecutors while building a robust case on your behalf.
Put your case in hands you can trust. Contact Grieve Law today for a free consultation to begin discussing your defense strategy and fighting for your freedom.
You are only guilty if you are convicted™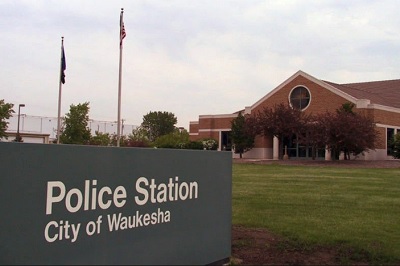 Waukesha City Court Address: 201 Delafield St., #201 Waukesha WI, 53188
Waukesha City Police Department: 1901 Delafield St. Waukesha WI, 53188
Waukesha OWI Defense Attorneys
Grieve Law is dedicated to providing expert OWI criminal defense for Waukesha clients. Our attorneys bring a wealth of experience from both sides of Wisconsin criminal cases, providing us with a comprehensive understanding of OWI charges and effective strategies for countering the prosecution's arguments.
We specialize in OWI defense and possess a nuanced knowledge of how to protect our clients from harsh fines, jail time and license revocation. From the moment an initial citation is issued to the case's resolution, Grieve Law holds an unwavering commitment to applying our proven OWI defense strategies to build you an airtight case.
Don't face OWI charges in Wisconsin alone. The established defense attorneys at Grieve Law are here to help you construct a strong defense and defend your best interests. Take a look at our track record of getting Wisconsin OWI charges of all degrees dismissed.
Attorney Payment Plans
Your financial limitations should not impede your ability to obtain exceptional legal representation. Grieve Law provides flexible payment options tailored to your budget so your access to top-tier legal defense is never restricted.
Choosing a cut-rate attorney often results in subpar defense and harsher penalties. Our payment plans are meticulously designed to grant you access to outstanding legal counsel without jeopardizing your financial well-being. Grieve Law will work with you to establish a payment plan and put our award-winning attorneys in your corner.
| | Grams Possessed | Penalty | Jail Time | Maxium Fine |
| --- | --- | --- | --- | --- |
| First Offense | Any amount | Misdemeanor | 6 months | $1,000 |
| Subsequent Offense | Any amount | Felony | 3.5 years | $10,000 |
In Waukesha, Wisconsin, how long does a carrying a concealed weapon charge stay on your record?
Carrying a concealed weapon doesn�t need to lead to a $10,000 penalty in order for it to have consequences. The charge alone could remain on Wisconsin records for life.Waukesha