Carry in Bar
Can You Concealed Carry In A Bar In Wisconsin?
Carrying a handgun in a bar, liquor store or where alcohol is sold could lead to a penalty of up to 9 months in jail, a $10,000 fine or both. Even one drink of a beer while in possession of a gun could result in severe penalties.
Tom Grieve
OWI & Criminal Defense Attorney
While there are a few instances in which it may be legal to carry a concealed firearm in a bar in Wisconsin, bear in mind the law is strict and one sip could land you with up to 9 months in jail and/or a $10,000 fine.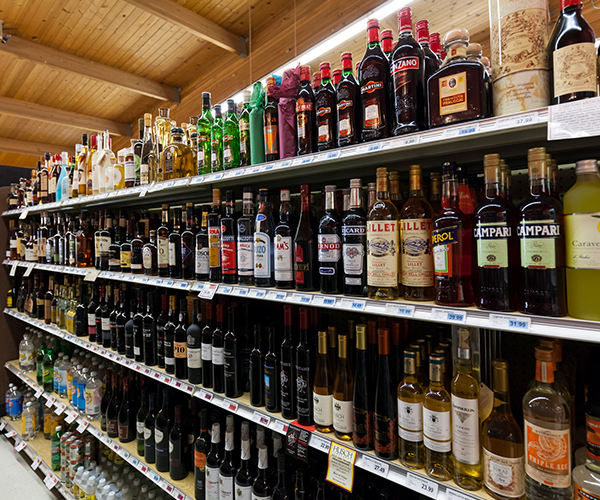 What Is The Concealed Carry Law When It Comes To Wisconsin Bars?
Most bars in Wisconsin have a class B liquor license, and under this license patrons can only carry a concealed weapon if they have a concealed carry license and if they maintain absolute sobriety. No sips, no problems. Under the statute, a place "where alcoholic beverages may be sold and consumed" is defined as any establishment or premises where alcoholic beverages are sold for consumption, and excludes areas used primarily as a residence.
If you consume any alcohol while you are in possession of a concealed firearm, you can be charged with a class A misdemeanor, which will be much more expensive than your bar tab.
Beware: Under Wis. Stat. § 943.13(1m)(b), if the bar displays any kind of signage prohibiting weapons, you are NOT allowed to have your firearm with you.
If you are facing charges of violating Wisconsin Statute 941.237, you need an attorney with extensive experience litigating gun rights cases. Attorney Tom Grieve is a highly respected criminal defense attorney and gun rights advocate. Request a free initial legal consultation today.
Are There Any Exceptions To The Concealed Carry Law In Wisconsin Bars?
Yes. Below are a few of the many exceptions. To see the full list of exceptions, read Wis. Stat. § 941.237(3).
If in the line of duty, the following people may be allowed to carry a concealed weapon in a bar in Wisconsin:

Correctional Officers
Members of the U.S. Armed Forces
Members of the National Guard
With proper licensing and documentation, the following people may be allowed to carry a concealed weapon in a Wisconsin bar:

The owner or manager of the premises
An employee or agent authorized to carry a firearm by the owner/manager
Tom Grieve is an experienced gun attorney and zealous 2nd amendment advocate with offices in Madison & Milwaukee. He helps Wisconsin gun owners with:
Contact our experienced attorneys at Grieve Law to discuss specific instances related to concealed carry in Wisconsin bars.
In Wisconsin, how long does a carrying a handgun into a bar or liquor store charge stay on your record?
Carrying a handgun in a liquor store, bar or where liquor is sold can lead to a $10,000 fine if convicted in Wisconsin. A charge could lead to a permanent listing on your record.