Criminal Defense Attorney in Bay View
Milwaukee, Wisconsin
Get criminal charges reduced or dropped in Bay View
Facing criminal charges can feel daunting, but you don't have to fight them alone. The accomplished attorneys at Grieve Law have a reputation for doing everything possible to protect our client's rights. If you've been charged with an OWI, drug possession, domestic abuse or illegal use or possession of a firearm, you need legal representation with the expertise to understand all possible outcomes and build you a winnable case. Grieve Law's team of expert lawyers provides strategic guidance and representation through each stage of the legal process.
Don't navigate criminal allegations alone. Let Grieve Law's skilled defense attorneys help guide you forward. Call us today for a free legal consultation.
You are only guilty if you are convicted™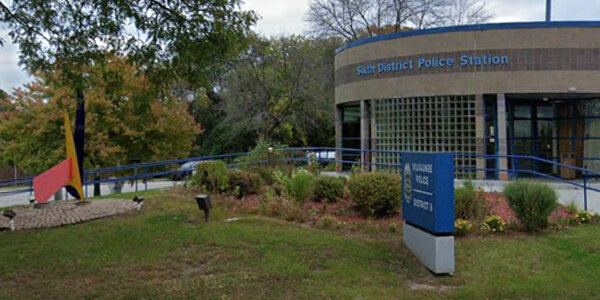 Bay View Police Department:
3006 S 27th St,
Milwaukee,
WI
53215
Bay View OWI Attorneys
When you're facing OWI charges in Wisconsin, the award-winning attorneys at Grieve Law should be your first call. Our Bay View OWI experts have spent years securing positive results for clients facing impaired driving charges. Whether this is your first charge or a repeat allegation, you need representation familiar with the best defense strategies and the potential case outcomes.
By thoroughly examining the details of your unique situation, we'll build a robust, customized defense to protect your rights and find every hole in the state's case. Grieve Law uses decades of experience to craft smart negotiation strategies and build ironclad trial cases.
Don't take on an OWI charge on your own. Grieve Law is here to fight for you. We have a track record for getting Wisconsin OWI charges dismissed or reduced.
Attorney Payment Plans
Grieve Law offers flexible payment plans to prevent financial concerns from dictating the quality of your legal representation. When you're facing criminal charges, opting for the cheapest lawyer possible often fails to yield the strongest defense and will only end up costing you more in the long run.

Don't let money alone determine your legal strategy. We customize options to fit your needs so you can receive the best possible legal counsel from our proven attorneys. Your future is too important to settle for less.
| | Grams Possessed | Penalty | Jail Time | Maxium Fine |
| --- | --- | --- | --- | --- |
| First Offense | Any amount | Misdemeanor | 6 months | $1,000 |
| Subsequent Offense | Any amount | Felony | 3.5 years | $10,000 |
In Bay View, Wisconsin, how long does a cocaine charge stay on your record?
Bay View, Wisconsin cocaine charges (misdemeanors and felonies), whether your 1st, 2nd or 3rd, could be on your record for life.