Criminal Defense Attorney in Bayside, WI
Milwaukee County, Wisconsin
Get criminal charges reduced or dropped in Bayside
When facing criminal charges, you need a lawyer you can trust to protect your rights. Grieve Law's award-winning Wisconsin attorneys have a proven track record of achieving successful outcomes for clients in Bayside and across Milwaukee County. Whether you're accused of drunk driving, drug offenses, domestic abuse or firearm violations, we handle the most complicated criminal matters with a mission to reach the best possible outcome for our clients.
We understand a single mistake can carry life-long consequences. Our expert Bayside attorneys work tirelessly to help our clients earn second chances. From citations to paperwork to trial, we'll represent you in and out of the courtroom, handling all interactions with police and prosecutors.
Let Grieve Law's premier criminal defense lawyers help you move forward. Contact us today to discuss your best legal options. With our experience by your side, you'll face the challenges ahead with confidence.
You are only guilty if you are convicted™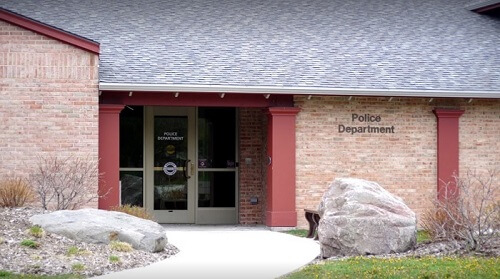 Bayside Police Department & Court:
9075 N Regent Rd,
Bayside,
WI
53217
Bayside OWI Attorneys
Turn to the expert attorneys at Grieve Law when you're facing OWI charges in Wisconsin. Our team has a reputation for getting impaired driving allegations reduced or dismissed. Whether it's your first OWI or a repeat allegation, you need knowledgeable counsel to carefully explore all defense strategies and potential case outcomes.
Our experienced Bayside OWI lawyers have spent years providing top-tier representation to help clients avoid harsh penalties like large fines, jail time and license revocation. We'll conduct a thorough review of your unique circumstances and build you a case to protect your rights and freedoms.
Don't fight a drunk driving charge in WI alone. We have a track record of beating OWI charges in Wisconsin, and our proven OWI defense lawyers at Grieve Law will advocate for you.
Attorney Payment Plans
Don't let money concerns compromise your rights. If you're facing criminal allegations, your priority should be proper legal representation - not pursuing the cheapest available option. Grieve Law offers flexible payment plans so the best defense is accessible. Our attorneys aim to provide exceptional strategy and representation while working within your means. With our payment plans, you can move forward knowing you have expert counsel in your corner.
| | Grams Possessed | Penalty | Jail Time | Maxium Fine |
| --- | --- | --- | --- | --- |
| First Offense | Any amount | Misdemeanor | 6 months | $1,000 |
| Subsequent Offense | Any amount | Felony | 3.5 years | $10,000 |
In Bayside, Wisconsin, how long does a disorderly conduct conviction stay on your record?
As a misdemeanor, a disorderly conduct conviction, that would lead to a 9 months prison term for example, could be on your record for life in Bayside, Wisconsin.