Fox Point Criminal Defense Attorneys
Milwaukee County, Wisconsin
Get criminal charges dropped or reduced in Fox Point
Grieve Law has proven and consistent success achieving the best possible results for clients facing criminal charges in Fox Point and throughout Milwaukee County. Our experienced team of attorneys has years of experience in criminal defense for OWIs, drug offenses, domestic abuse and firearm allegations.
People make mistakes, and we don't believe one mistake should permanently ruin your life. From the moment you're represented by a Grieve Law attorney, our mission is to fight for your second chance. We'll handle every interaction with police and prosecutors and fiercely represent your best interests at every turn.
Don't fight serious criminal accusations in Wisconsin alone. The criminal defense lawyers at Grieve Law are here to advocate for you. Contact us today for a free consultation to discuss your legal strategy and put our expertise in your corner.
You are only guilty if you are convicted™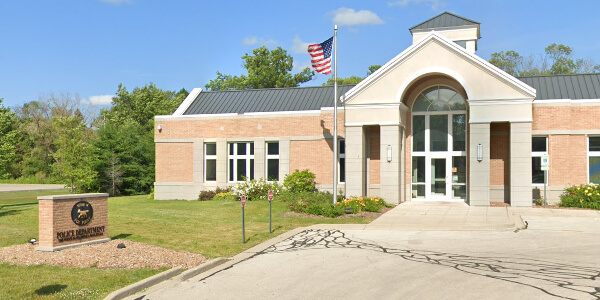 Where to Go for Court: 7200 N Santa Monica Blvd, Fox Point, WI 53217
Police Department: 7300 N Santa Monica Blvd, Milwaukee, WI 53217
Fox Point OWI Defense Attorneys
The attorneys at Grieve Law are experts in defending clients against OWI charges in Wisconsin. Whether it was one mistake or a repeat allegation, you need an advocate well-versed in optimal strategies and possible outcomes.
Our experienced Fox Point OWI legal team boasts years of securing favorable results for clients accused of impaired driving and avoiding harsh penalties like fines, jail time and license revocation. When facing OWI charges in Wisconsin, proper representation can make all the difference in how the process plays out and the severity of your sentence. At Grieve Law, we have a track record of getting OWI charges in Wisconsin dismissed.
Attorney Payment Plans
Grieve Law has adaptable payment options so financial constraints don't hinder your access to top-tier legal advocacy. We know opting for a low-budget attorney can seem appealing when facing significant criminal charges, but it too often results in steeper fines and more severe sentences.
Don't trust your legal representation to a cut-rate general practice attorney. Grieve Law has seasoned criminal defense lawyers dedicated to constructing the best possible defense for your case.
| | Grams Possessed | Penalty | Jail Time | Maxium Fine |
| --- | --- | --- | --- | --- |
| First Offense | Any amount | Misdemeanor | 6 months | $1,000 |
| Subsequent Offense | Any amount | Felony | 3.5 years | $10,000 |
In Fox Point, Wisconsin, how long does a possession charge stay on your record?
Possession of drugs, whether a felony-level intent to distribute 10 pounds of cocaine or misdemeanor possession of an 1/8 ounce of marijuana, could be on your record for life.Fox Point