Criminal Defense Attorneys in Greenfield
Milwaukee County, Wisconsin
Get criminal charges reduced or dismissed in Greenfield
The expert attorneys at Grieve Law are Milwaukee County's trusted criminal defense team. We have years of experience defending clients from OWIs, drug offenses, domestic abuse and firearm charges.
Everybody makes mistakes; we believe one mistake shouldn't ruin your future. Grieve Law will tirelessly advocate for your best interests in and out of the courtroom, handling all interactions with prosecutors and protecting your rights.
Contact Grieve Law today for a free consultation to begin discussing your defense strategy and begin fighting for your freedom.
You are only guilty if you are convicted™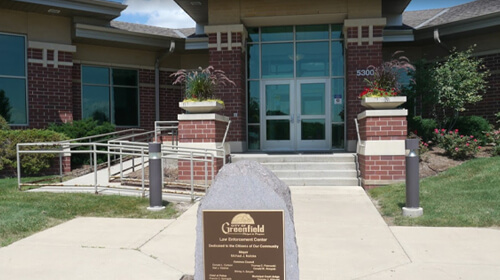 Greenfield Police Department & Court:
5300 W Layton Ave,
Greenfield,
WI
53220
Greenfield, WI OWI Defense Attorneys
When you're charged with an OWI, you need committed attorneys on your side who have a deep understanding of OWI defense. Grieve Law works to help our clients avoid harsh penalties like heavy fines, jail time and license revocation. Our award-winning lawyers are experts at finding flaws in the prosecution's case and developing an airtight defense.
Enlisting the help of experienced representation is a critical part of fighting an OWI charge. The defense attorneys at Grieve Law have a wealth of experience on both sides of criminal proceedings, giving us an unmatched perspective on how to beat your case. Trust our experience and dedication to protecting your rights and securing your best possible outcome.
Take a look at our track record of getting OWI charges in Wisconsin dismissed.
Attorney Payment Plans
Grieve Law provides adaptable payment plans so finances never restrict your access to premier legal representation.

Hiring a cut-rate attorney to fight serious criminal allegations often comes back to bite you through harsher fines, penalties and sentences. Trust the trial-tested attorneys at Grieve Law to build an unshakable defense for your unique case. We don't believe money should come between you and top-tier legal counsel. Work with Grieve Law's specialized team of lawyers driven by protecting your rights.
| | Grams Possessed | Penalty | Jail Time | Maxium Fine |
| --- | --- | --- | --- | --- |
| First Offense | Any amount | Misdemeanor | 6 months | $1,000 |
| Subsequent Offense | Any amount | Felony | 3.5 years | $10,000 |
In Greenfield, Wisconsin, how long does an armed robbery charge stay on your record?
Greenfield, Wisconsin, gun charges, such as illegal possession of a firearm, could stay on your record for life in Wisconsin even if you are found not guilty.