Oak Creek Criminal Defense Attorney
Milwaukee County, Wisconsin
Reducing or dropping Oak Creek criminal charges
If you're facing criminal charges in Oak Creek, turn to Milwaukee County's trusted legal team at Grieve Law. Our award-winning criminal defense attorneys boast years of securing favorable outcomes for clients facing OWI, drug, domestic abuse and firearm charges.
We firmly believe one mistake should not haunt you forever. Grieve Law is committed to upholding your rights and developing the best legal strategy possible to protect you in and out of the courtroom. Our seasoned team of lawyers provides a powerful voice in your corner and intricate knowledge of Wisconsin's legal system.
Contact Grieve Law today for a free consultation to begin discussing your defense strategy and begin fighting for your freedom.
You are only guilty if you are convicted™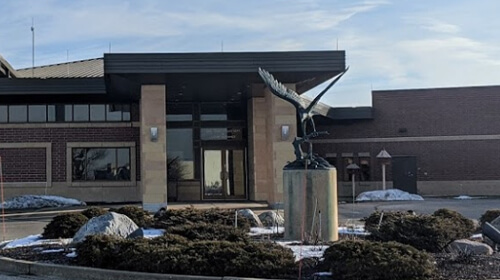 Where to Go for Court: &

Oak Creek Police Department
301 W Ryan Rd.

Oak Creek

WI

,

53154



OWI Defense Attorneys for Oak Creek, WI
Top-tier legal representation is crucial when facing an accusation of impaired driving. Grieve Law is renowned for our track record of helping clients avoid severe penalties like harsh fines, incarceration and revoked licenses. We are experts at finding holes in the prosecution's case and building the strongest cases possible.
The outcome of an OWI case can be significantly influenced by experienced legal representation. The attorneys at Grieve Law bring a wealth of experience from both sides of criminal proceedings in Wisconsin, providing an unmatched perspective for getting charges reduced or dismissed. When your freedom is at stake, trust the OWI attorneys equipped with proven strategies to fight for you.
Take a look at our track record of getting OWI charges in Wisconsin dismissed.
Attorney Payment Plans
Grieve Law provides adaptable payment plans so your access to the highest-quality legal counsel is never hindered by finances.
Opting for a low-budget attorney in the face of significant criminal charges too often results in harsher case outcomes. Our mission is to provide access to Grieve Law's criminal defense lawyers to anyone aiming for the most favorable outcome in their case. With our flexible payment options, you can concentrate on moving forward with your life while we tirelessly advocate for your rights.
| | Grams Possessed | Penalty | Jail Time | Maxium Fine |
| --- | --- | --- | --- | --- |
| First Offense | Any amount | Misdemeanor | 6 months | $1,000 |
| Subsequent Offense | Any amount | Felony | 3.5 years | $10,000 |
In Oak Creek, Wisconsin, how long does a violence-related charge stay on your record?
Oak Creek residents who are facing violence-related criminal charges, whether 1st, 2nd or 3rd offenses, may see those charges on their public record for life.