South Milwaukee Criminal Defense Lawyer
Milwaukee County, Wisconsin
Grieve Law has a team of experienced Milwaukee criminal defense lawyers who specialize in OWI and drug cases. We have a history of getting complicated charges like possession and drunk driving completely dropped or reduced, freeing you of harsh Wisconsin penalties.
You are only guilty if you are convicted™
If you've been charged with drug possession or a DUI, you need the best lawyer in Wisconsin. Grieve is an award-winning South Milwaukee criminal defense firm experienced in DUI charges and drug charges. Our firm is well-known and respected by our clients and legal peers for powerful defenses.
If you or a loved one has been charged with a serious offense, you need to act fast. The more time we have to build your defense, the greater chance you have to beat the life-altering consequences you're facing.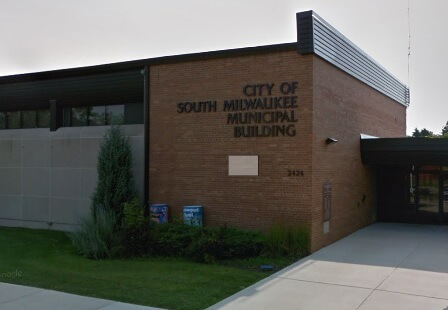 South Milwaukee Police Department & Courthouse:
2424 15th Ave.,
South Milwaukee,
WI
53172
Our South Milwaukee criminal defense attorneys guide you every step of the way, from citation to trial. At our Milwaukee criminal defense firm
, we assist you in all interactions with the police and prosecution, both in and out of court.
Don't trust your life to a fee-to-plea lawyer who will take your cash and immediately settle, leaving you to deal with the consequences. A free, no-obligation consultation with our team of award-winning former state prosecutors is just a call away.
South Milwaukee Drug Defense Lawyers
If facing drug charges in Muskego, WI, Grieve Law is the defense attorney you need to have charges either dropped or significantly reduced. Our Milwaukee drug possession criminal defense attorneys

have years of success defending our clients against drug charges brought against them.
South Milwaukee Attorney Payment Plans
Choosing the least expensive lawyer is almost never the best plan of action, and you risk it ultimately costing you more when it's all said and done. At Grieve Law, our Milwaukee criminal defense firm offers payment plans

to ensure you can afford the absolute best defense possible, and avoid your

misdemeanor or

felony penalties.
Contact the criminal defense lawyer South Milwaukee trusts.
| | Grams Possessed | Penalty | Jail Time | Maxium Fine |
| --- | --- | --- | --- | --- |
| First Offense | Any amount | Misdemeanor | 6 months | $1,000 |
| Subsequent Offense | Any amount | Felony | 3.5 years | $10,000 |
In South Milwaukee, Wisconsin, how long does a homicide charge stay on your record?
Even if not convicted of first-degree murder or homicide, someone facing charges in South Milwaukee, Wisconsin, would likely have that charge on their record for life.