Criminal Defense Attorneys in St. Francis
Milwaukee County, Wisconsin
Reducing or dismissing St. Francis criminal charges
Grieve Law has an outstanding record of protecting the rights of clients facing criminal charges in St. Francis and throughout Milwaukee County. Whether you've been accused of an OWI or you're facing drug, domestic violence or gun charges, we know how to build a strong defense to give you the best chance at a fair outcome.
We don't believe one mistake should follow you forever. Our lawyers take the time to understand your situation and advocate tirelessly on your behalf. We'll guide you through every step of the process, using our years of courtroom experience to make your voice heard. Put our award-winning criminal defense team to work for you.
Contact Grieve Law today for a free consultation to begin discussing your defense strategy and fighting for your freedom.
You are only guilty if you are convicted™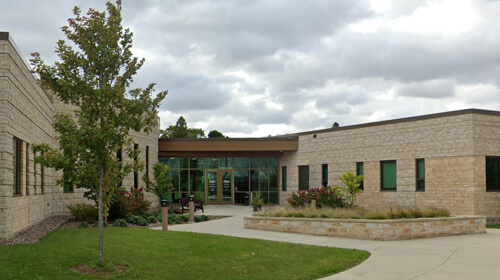 St. Francis Police Department & Where to Go for Court: 3400 E. Howard Ave. St. Francis WI, 53235
OWI Defense Attorneys in St. Francis
The experienced St. Francis OWI attorneys at Grieve Law have an in-depth understanding of the severity and complexity of OWI cases. We know how to meticulously examine the details, find weaknesses in the prosecution's argument and build a rock-solid defense to protect your rights.
Our lawyers have a wealth of experience working on both sides of Wisconsin's criminal justice system, providing a unique perspective on how to develop a winning case. We will fight aggressively to reduce your penalties, help you avoid jail time and keep your license.
When your freedom is on the line, you need more than an average lawyer - you need the proven expertise of Grieve Law. Trust our team of dedicated OWI defense attorneys with a reputation for winning.
Take a look at our track record of getting OWI charges in Wisconsin dismissed.
Attorney Payment Plans
Justice shouldn't have a price tag. At Grieve Law, we're driven by passion, not profits. We work with clients to create adjustable payment plans so cost never restricts your access to top-tier legal counsel.
You deserve an experienced team of advocates by your side, not an impossible financial burden. Grieve Law delivers high-caliber legal services focused on results. We'll customize an affordable payment schedule so you can obtain the uncompromised defense you need.
| | Grams Possessed | Penalty | Jail Time | Maxium Fine |
| --- | --- | --- | --- | --- |
| First Offense | Any amount | Misdemeanor | 6 months | $1,000 |
| Subsequent Offense | Any amount | Felony | 3.5 years | $10,000 |
In St. Francis, Wisconsin, how long does a strangulation charge stay on your record?
St. Francis, Wisconsin, residents who are facing a charge of 1st, 2nd or 3rd-offense strangulation could have that on their record for life in Wisconsin.