Hales Corners Criminal Defense Attorneys
Milwaukee County, Wisconsin
Get criminal charges reduced or dismissed in Hales Corners
Turn to the trusted attorneys at Grieve Law when you're facing criminal charges in Hales Corners and anywhere in Milwaukee County. Our expert criminal defense lawyers have been securing the best possible resolutions for clients facing OWI, drug, domestic abuse and firearm charges for years.
We believe one mistake should not ruin the rest of your life. Grieve Law will be your advocate and fight tirelessly to uphold your rights in and out of the courtroom, representing you in all interactions with prosecutors and police. Our experienced team provides a powerful voice in your corner with a deep understanding of the Wisconsin legal system.
Contact Grieve Law today for a free consultation to begin discussing your defense strategy and fighting for your freedom.
You are only guilty if you are convicted™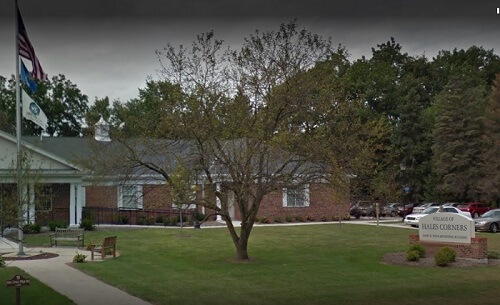 Hales Corners Police Department & Where to Go for Court:
5635 S New Berlin Rd.

Hales Corners, WI 53130
OWI Defense Attorneys for Hales Corners
Facing an OWI charge demands legal advocates who specialize in impaired driving defense. Grieve Law has a reputation for helping our clients avoid harsh penalties like large fines, jail time and license revocation. Our award-winning attorneys excel at exposing weak points in the prosecution's case while building a rock-solid defense.
Experienced legal representation can make a significant difference in the result of your OWI case. The defense attorneys at Grieve Law boast extensive experience from both sides of criminal cases in Wisconsin, providing an unparalleled perspective on getting charges reduced or dismissed. We combine expertise with a commitment to protecting your rights. When your freedom hangs in the balance, you need seasoned OWI attorneys with proven strategies.
Take a look at our track record of getting OWI charges in Wisconsin dismissed.
Attorney Payment Plans
Grieve Law offers flexible payment options to never prohibit you from receiving the best possible legal representation.
Resorting to a budget attorney when facing serious criminal charges often bounces back to you in the form of higher fines, penalties and jail time. We want to give you access to Grieve Law's team of expert attorneys to achieve the best possible outcome for your case. We don't believe finances should determine the outcome of your case. With flexible payments, you can focus on moving your life forward while Grieve Law fights for your future.
| | Grams Possessed | Penalty | Jail Time | Maxium Fine |
| --- | --- | --- | --- | --- |
| First Offense | Any amount | Misdemeanor | 6 months | $1,000 |
| Subsequent Offense | Any amount | Felony | 3.5 years | $10,000 |
In Hales Corners, Wisconsin, how long does a carrying a concealed weapon charge stay on your record?
Hales Corners, Wisconsin, residents who are charged with carrying a concealed weapon and face up to 9 months in prison could have that charge on their record for life.