Lannon Criminal Defense Attorneys
Waukesha County, Wisconsin
Get criminal charges reduced or dismissed in Lannon
Grieve Law has proven and consistent success in securing the best possible results for clients facing criminal charges in Lannon and throughout Waukesha County. Our award-winning attorneys provide expert criminal defense for clients charged with OWI, drug, domestic abuse and firearm offenses.
Mistakes happen, and one mistake should not cast a shadow over the rest of your life. The moment you become a Grieve Law client, our primary mission will be to get you a second chance. We'll guide you through every step of the legal process, handling all communication with law enforcement, upholding your rights and representing your best interests in and out of the courtroom.
Don't fight criminal charges alone. Contact Grieve Law today for a free consultation to begin discussing your defense strategy and fighting for your freedom.
You are only guilty if you are convicted™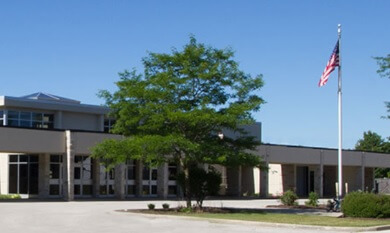 Where to Go for Court: 20399 W. Main St, Lannon, WI 53046
Police Department: 20399 W Main St, Lannon, WI 53046
Lannon, WI OWI Defense Attorneys
The expert attorneys at Grieve Law specialize in providing defense for OWI charges in Wisconsin. Whether it's a one-time mistake or a repeat offense, you need an experienced lawyer with an intricate understanding of proven strategies and all potential outcomes.
Our Lannon OWI lawyers have years of experience securing favorable results for clients accused of impaired driving. We specialize in helping our clients avoid harsh fines, jail time and license revocation. Proper legal representation can significantly impact the result of your OWI case, and you deserve a legal team with extensive knowledge of the ins and outs of OWI cases in Wisconsin.
When your future is at stake, you need advocates who understand the intricacies of OWI defense. Grieve Law has a proven track record of OWI dismissals, showing our dedication to each and every client.
Attorney Payment Plans
We don't believe your financial situation should dictate the quality of your legal defense. Grieve Law offers flexible payment solutions to make sure you have access to the representation you deserve.
Opting for a low-budget attorney leads to a low-budget defense, which can result in far worse sentences. Grieve Law doesn't make you decide between top-notch legal counsel and financial stability. Our team has a track record of success, driven by an unwavering commitment to justice.
| | Grams Possessed | Penalty | Jail Time | Maxium Fine |
| --- | --- | --- | --- | --- |
| First Offense | Any amount | Misdemeanor | 6 months | $1,000 |
| Subsequent Offense | Any amount | Felony | 3.5 years | $10,000 |