Muskego Criminal Defense Attorneys
Waukesha County, Wisconsin
Dismissing or reducing criminal charges in Muskego
Turn to Grieve Law's award-winning attorneys when you're facing criminal charges in Waukesha County. Our expert team of lawyers has an established record of successfully defending clients against OWI, drug, domestic violence and firearm charges.
We believe one mistake should not define your future, and Grieve Law will fight tirelessly for your second chance. We will advocate for your rights and best interests at every stage of the criminal defense process, both in and out of court. Our attorneys will provide expert guidance while handling all interactions with prosecutors and police on your behalf. The skilled criminal defense lawyers at Grieve Law are committed to creating a successful case and securing the most favorable outcome possible in your case.
Don't fight criminal charges alone. Contact Grieve Law today for a free consultation to begin discussing your defense strategy and begin fighting for your freedom.
You are only guilty if you are convicted™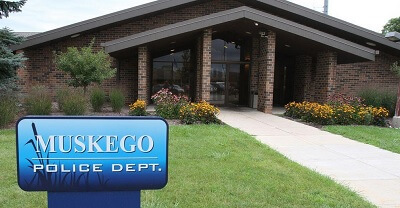 Muskego Police Department & Where to Go for Court:
W183s8150 Racine Ave.

Muskego

WI

,

53150
OWI Defense Attorneys in Muskego
When facing an OWI allegation in Wisconsin, the quality of your legal representation can have a significant impact on the result, and you deserve an attorney with a wealth of experience fighting impaired driving charges. The seasoned Muskego OWI lawyers at Grieve Law have years of experience helping our clients avoid harsh penalties like hefty fines, jail time and license revocation.
Our attorneys are experts at identifying weaknesses in the prosecution's argument and leveraging them to protect your rights. You don't have to let an OWI charge derail your future, and Grieve Law has the specialized expertise to construct a rock-solid defense and help you move your life forward.
Don't face OWI charges in Wisconsin alone. The established defense attorneys at Grieve Law are here to help you construct a successful defense with our track record for getting Wisconsin OWI charges of all degrees dismissed.
Attorney Payment Plans
Grieve Law believes your financial situation should never hinder your ability to obtain top-tier legal representation. We offer adaptable payment options so your budget doesn't have to dictate the quality of your defense.
Opting for a cut-rate attorney frequently backfires, costing you more in the long run through more detrimental sentences. Grieve Law will never make you choose between a strong defense strategy and financial stability. Our award-winning team is fueled by an unwavering dedication to justice, and we are committed to working with you to create a payment solution to meet your needs while providing expert criminal defense.
| | Grams Possessed | Penalty | Jail Time | Maxium Fine |
| --- | --- | --- | --- | --- |
| First Offense | Any amount | Misdemeanor | 6 months | $1,000 |
| Subsequent Offense | Any amount | Felony | 3.5 years | $10,000 |
In Muskego, Wisconsin, how long does a drug charge stay on your record?
Muskego drug crimes could be a misdemeanor that leads to a $300 fine or it could be a serious felony with a $25,000 fine, 6 years in prison or other penalties. Either way, it can be difficult to avoid a permanent listing of the charges or convictions on your record.