North Prairie Criminal Defense Attorneys
Waukesha County, Wisconsin
Grieve Law is an award-winning North Prairie DUI defense firm, which has gained respect for getting DUI/OWI charges and drug possession charges reduced or even dismissed entirely. From first offenses to your 10th, these charges can have serious life-long consequences if you're convicted. The lawyers on our team are former state prosecutors with insider knowledge of the nuance and loopholes in Wisconsin DUI law.
You are only guilty if you are convicted™
When you get a DUI it's important to secure a good defense lawyer as soon as possible. The sooner you contact Grieve Law for a free case consultation, the sooner we can be ready to defend you in court. DUI and drug possession convictions come with life-long consequences, make sure you're as prepared as possible to fight back in court.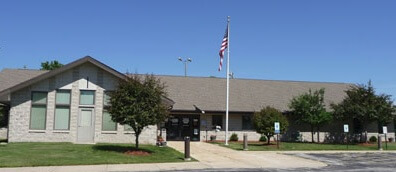 Where to Go for Court: 130 N. Harrison Street, North Prairie, Wisconsin 53153
Police Department: 130 N. Harrison Street, North Prairie, Wisconsin 53153
North Prairie Drug Defense Lawyers
If facing drug charges in North Prairie, WI, Grieve Law is the defense attorney you need to have charges either dropped or significantly reduced. Our Waukesha drug possession criminal defense attorneys

have years of success defending our clients against drug charges brought against them.
North Prairie Attorney Payment Plans
Don't trust your life to a fee-to-plea lawyer who will take your cash and immediately settle, leaving you to deal with the consequences. A free, no-obligation consultation with our team of award-winning former state prosecutors is just a call away.
| | Grams Possessed | Penalty | Jail Time | Maxium Fine |
| --- | --- | --- | --- | --- |
| First Offense | Any amount | Misdemeanor | 6 months | $1,000 |
| Subsequent Offense | Any amount | Felony | 3.5 years | $10,000 |
In North Prairie, Wisconsin, how long does a controlled substance charge stay on your record?
Even lower-level controlled substance crimes, ones that lead to fines of $150 to $300, could be listed on your record permanently.North Prairie