North Prairie Criminal Defense Attorneys
Waukesha County, Wisconsin
Get criminal charges reduced or dismissed in North Prairie
If you're facing criminal charges in North Prairie, the dedicated defense attorneys at Grieve Law can help. Our award-winning team has extensive experience securing favorable outcomes for clients facing OWI, drug, domestic abuse and firearm charges.
One mistake shouldn't define or destroy your life. We relentlessly fight to win you a second chance. Grieve Law's expert lawyers will be the strong voice in your corner, upholding your rights and best interests in and out of the courtroom. We will skillfully handle all interactions with prosecutors and police while we construct a strong case aimed at reaching the best possible resolution.
Put your case in hands you can trust. Contact Grieve Law today for a free consultation to begin fighting for your freedom and discussing your defense strategy.
You are only guilty if you are convicted™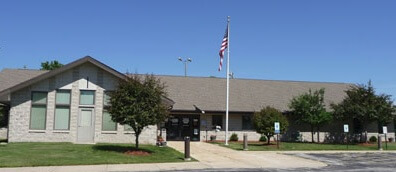 Where to Go for Court: 130 N. Harrison Street, North Prairie, Wisconsin 53153
Police Department: 130 N. Harrison Street, North Prairie, Wisconsin 53153
OWI Defense Attorneys in North Prairie
The attorneys at Grieve Law specialize in defending North Prairie clients against impaired driving allegations. Our team possesses years of experience on both sides of Wisconsin's criminal justice system and an in-depth understanding of how to fight OWI charges. We want to put our expertise to work for you.
We are skilled at finding holes in the prosecution's case and leveraging those vulnerabilities to get clients' charges reduced or dismissed. The attorneys at Grieve Law work with you as a person, not just another case. We are committed to building you the strongest defense possible and steering you clear of exorbitant fines, jail time and revoked licenses.
Don't face OWI charges in Wisconsin alone. With our track record of getting Wisconsin OWI charges of all degrees dismissed, the defense attorneys at Grieve Law are here to construct a defense for you to give you the best chance at a renewed future.
Attorney Payment Plans
We believe the quality of your legal defense should never be limited by your financial situation. Grieve Law provides flexible payment plans customized to fit your budget to give you access to the expert legal representation you deserve.
It can be tempting to choose a cut-rate attorney, but the short-term savings too often result in poor defense strategies and undue sentences. We never make you choose between top-tier legal counsel and affordability. Our team will work closely with you to tailor an affordable payment solution so your circumstances don't restrict your access to our award-winning legal advocacy.
| | Grams Possessed | Penalty | Jail Time | Maxium Fine |
| --- | --- | --- | --- | --- |
| First Offense | Any amount | Misdemeanor | 6 months | $1,000 |
| Subsequent Offense | Any amount | Felony | 3.5 years | $10,000 |
In North Prairie, Wisconsin, how long does a controlled substance charge stay on your record?
Even lower-level controlled substance crimes, ones that lead to fines of $150 to $300, could be listed on your record permanently.North Prairie