Schedule II Drug Possession
Wisconsin's penalties, fines, & jail time?
Wisconsin residents could be charged with a misdemeanor or felony in allegations involving Schedule 2 drugs such as Vicodin, cocaine, methadone and other substances. A charge is not a conviction, so penalties for schedule 2 drug possession do not occur unless convicted of a crime, not just charged.
Tom Grieve
OWI & Criminal Defense Attorney
| Weight | Felony Level | Penalty |
| --- | --- | --- |
| 1-5 Grams of Cocaine (8-Ball + Teener) | Class F Felony | max. $25,000 fine and/or a 12 year, 6 month prison term |
| 5-15 Grams of Cocaine (Half Ounce) | Class E Felony | max. $50,000 fine and/or 15 years imprisonment |
| 15-40 Grams of Cocaine (Ounce & a Quarter) | Class D Felony | max. $100,000 fine and/or 25-year prison term |
| 40+ Grams of Cocaine (Ounce & a Half) | Class C Felony | max. $100,000 fine and/or 40 years in prison |
Grieve Law Gets Schedule 2 Drug Fines & Penalties Dropped or Reduced in Wisconsin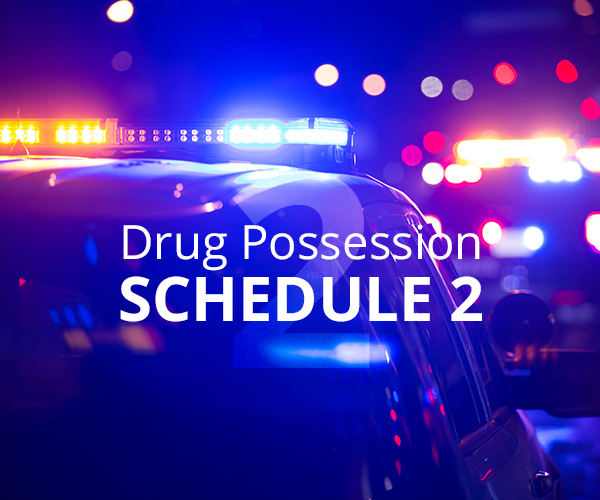 The DEA lists several examples of drugs that fit this description including:
Vicodin
Cocaine
Methamphetamine
Methadone
Demerol
OxyContin
Fentanyl
Adderall
Ritalin
The repercussions of getting caught with a schedule 2 drug possession in Madison or Milwaukee can include a year in jail and a fine of up to $5,000 for a first offense cocaine possession charge. Every subsequent cocaine possession charge is punishable by a prison sentence up to 3 years, a $10,000 fine as a Class I felony. A felony cocaine possession charge also includes a surcharge of up to $5,000 dollars as a Drug Abuse Program Improvement Surcharge.
Get a consultation
on your schedule 2 drug possession charge from Grieve Law today.
In Wisconsin, how long does a Schedule 2 drug charge stay on your record?
In Wisconsin, Schedule 2 drug charges do not mean guilt unless you are convicted of a crime, but those charges may remain on your record for life even conviction and penalties are avoided.