Criminal Defense Lawyers in Hartland
Waukesha County, Wisconsin
Reducing or dismissing Hartland criminal charges
Turn to the expert attorneys at Grieve Law for dedicated representation when you're facing criminal charges in Hartland. Our award-winning legal team has years of experience defending clients in Waukesha County against OWI, drug, domestic abuse and firearm allegations.
Grieve Law believes one mistake should not ruin your life. Our top priority is protecting your rights and achieving the best possible outcome in your case. We'll guide you through every step in the process of fighting your case, handling all interactions with police and prosecutors while we tirelessly build you a solid defense.
Don't fight criminal charges alone. Contact Grieve Law today for a free consultation to begin discussing your defense strategy and fighting for your freedom.
You are only guilty if you are convicted™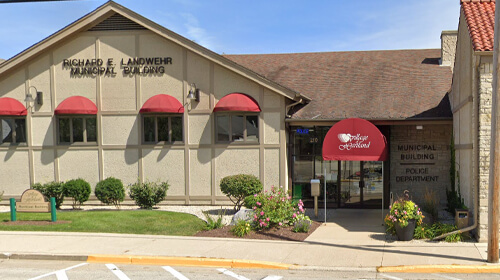 Hartland Police Department:
174 E Wisconsin Ave,
Oconomowoc,
WI
53066
Where to go for court:
210 Cottonwood Ave,

Hartland

WI

,

53029
Hartland OWI Defense Attorneys
If you are facing an impaired driving charge, the dedicated Hartland OWI attorneys at Grieve Law will fight to protect you from harsh penalties. Our extensive experience specifically representing clients accused of OWIs helps us steer you clear of steep fines, incarceration and license revocation.
Experienced representation is vital when fighting OWI charges. The lawyers at Grieve Law have rare expertise from both sides of Wisconsin criminal proceedings, equipping us with proven case strategies to successfully get OWI charges reduced or dismissed completely. We work relentlessly to construct ironclad defenses and expose all weaknesses in the prosecution's argument.
When your freedom and livelihood are on the line, you need devoted advocates you can trust. Grieve Law has a proven track record of OWI dismissals, proving our dedication to our clients.
Attorney Payment Plans
We believe quality legal representation should be accessible to anyone, not just those who can afford high retainers and hourly fees upfront. Grieve Law offers flexible payment plans so your access to top-notch legal counsel is never restricted by finances.
We understand facing criminal charges can cause serious financial tension, but choosing a cut-rate attorney too often results in harsher penalties, higher fines and more jail time. Grieve Law doesn't make you choose between first-class counsel and affordability.
We are driven by a passion for protecting your rights. Our customizable payment options ensure you can work with our specialized team to construct the strongest possible case.
| | Grams Possessed | Penalty | Jail Time | Maxium Fine |
| --- | --- | --- | --- | --- |
| First Offense | Any amount | Misdemeanor | 6 months | $1,000 |
| Subsequent Offense | Any amount | Felony | 3.5 years | $10,000 |
In Hartland, Wisconsin, how long does a gun charge stay on your record?
Hartland, Wisconsin, residents who have been charged with 1st-offense illegal gun possession or even 3rd offense Wisconsin gun charges, will likely have those charges on their record for life.